Aside from your wedding certificate, the next most important document for your wedding may be your guest list! Wedding planning can be stressful, especially when you're trying to finalize your guest list. When creating a guest list, the goal is to create a list of the most important people in your life that you couldn't imagine not having beside you on your big day.
Because weddings can be expensive, one of the best ways to help lower the cost is by keeping your guest list short. Here are some tips for shortening your guest list: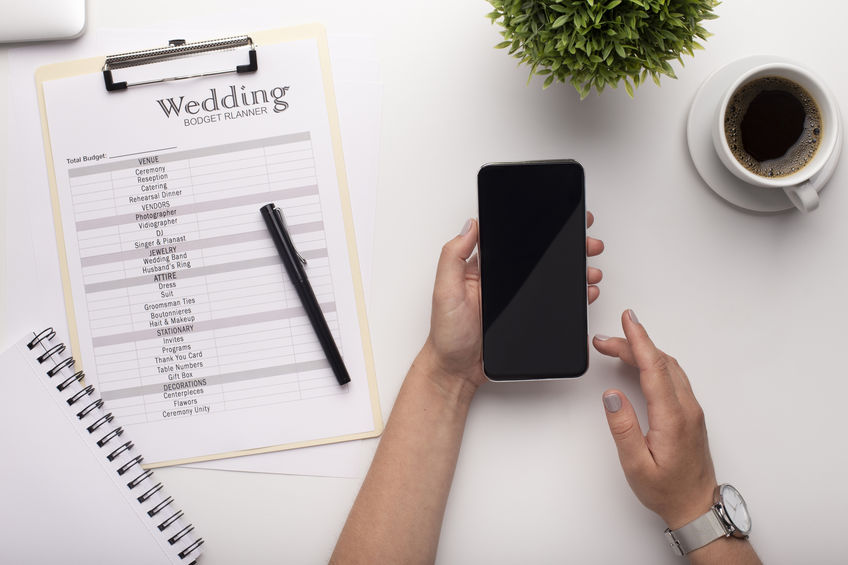 Know the Type of Wedding You Want to Have and The Cost Per Head
Before creating your guest list, you and your fiancé should first pick out your venue and establish a budget. Settling on a budget will help you choose a venue and create your guest list more easily. Your potential wedding venue should give you an estimate on the cost per head and the maximum capacity of your venue.
Focus on Inviting People Who Will Be Part of Your Future
When you're trying to cut down your wedding invites, it's important to focus on only inviting people who you see staying by your side for the rest of your life. Although a wedding is meant to celebrate the present time in your life, it's also a way to celebrate your future. Sit down with your family and write down the people that you couldn't imagine celebrating your wedding without. Odds are, if you have old friends or acquaintances that you haven't spoken to in years, you shouldn't feel obligated to extend the invite.
Should Your Guests Bring a Plus One?
Of course, it's always nice to give your guests the luxury of bringing a plus one to your event. However, sometimes it isn't always necessary. It's up to you to decide who you want to attend your wedding, and if that means not having your friends and family members bring dates to your wedding, that's alright. Remember, it's your special day. If you're on a tight budget, consider only giving plus-ones to your guests who are in a long-term relationship.
Do you need help planning your wedding? Well, you've come to the right place. Contact Drumore Estate, and our team of experienced wedding planners can give you the best tips and tricks to help plan your perfect day.