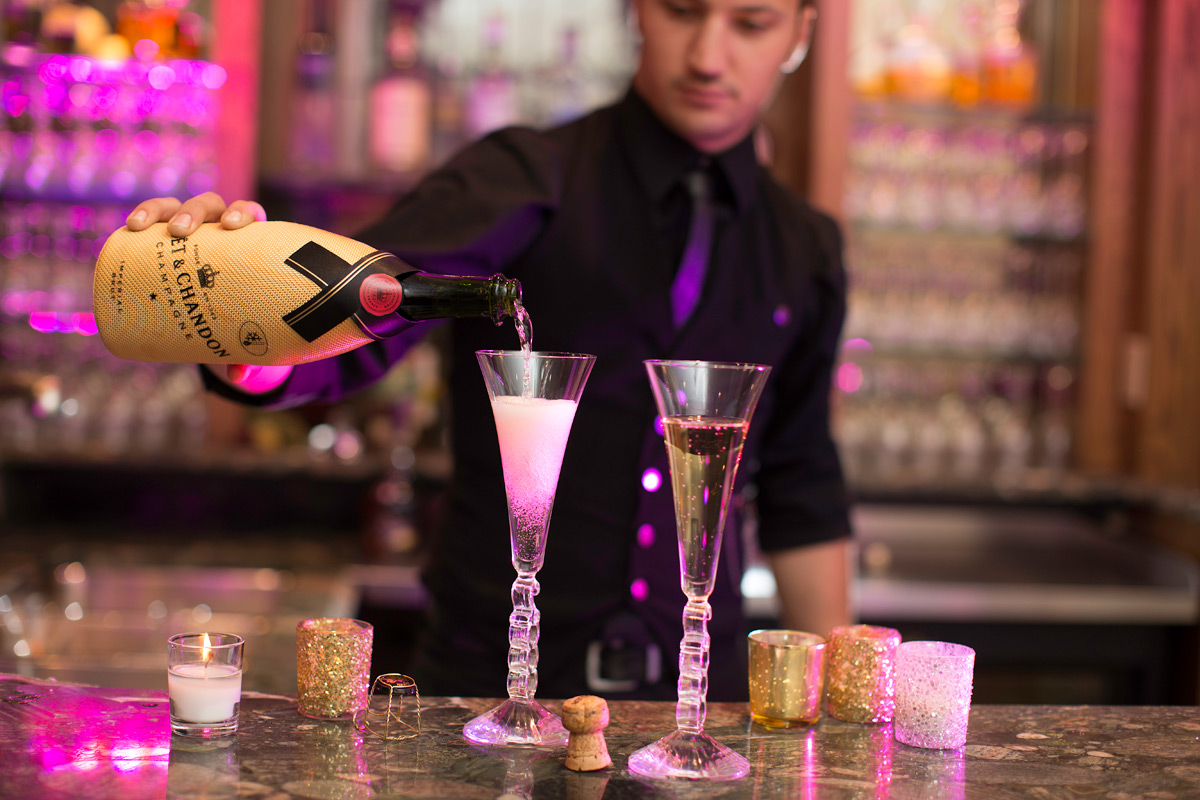 The number one reason your wedding guests attend your big day is to celebrate your love and happiness. Reason number two? The bar. After all, hitting the dance floor becomes just a little bit easier with some liquid courage!
No matter how you look at it, the alcohol for your wedding day is going to cost you a pretty penny. At Drumore Estate, we feel couples can save a bit of money by stocking the bar themselves, which is why all weddings hosted at our venue are BYOB. Not sure where to start? We've got some tips to help you choose the right kind and quantity of spirits to satisfy your guests and toast to your new adventure.
1. Consider Your Guest List
When determining how much wine, beer, and liquor you'll need for your wedding, you must first focus on the guest list. Consider not just the total number but also a breakdown of who's likely to drink and how much. Go through your list and rate each guest as light (1-2), average (3-4), or heavy (4-6+) drinker. Add up how much their expected intake will roughly be and base your numbers on that.
2. Create a Signature Drink
A signature cocktail with a personalized name can be a great addition to your reception. You can include a signature drink as an option in an open bar or limit your liquor to just the special signature drink along with beer and wine. Keep in mind that if you decide to make a signature cocktail part of an open bar, you will need to supply more of the liquors and mixers used to make it.
3. Don't Go Overboard with Your Selection
There's no need to offer guests 10+ types of each liquor at the bar—you'll end up overwhelmed and wasting money. To avoid overcomplicating things, a rule to follow is to choose three types of bottled beer, two red wines, two white wines, one blush wine, and three to four kinds of liquor. Some liquor stores will even allow you to take back unopened bottles, so your bar staff at Drumore Estate will open everything one by one as needed.
When you choose Drumore Estate for your Lancaster wedding venue, we will supply the bartenders, ice, garnishes, etc., and you decide how much liquor you want to stock. If you prefer not to have the daunting task of deciding the perfect amount of liquor to supply, our trusted vendor, Red Rose Beverage Solutions, can assist you. They figure out how much alcohol is needed and conveniently deliver it to you. We are also happy to announce that we have partnered with The Belvedere Inn, located in Lancaster, PA, to offer various bar options for weddings and events.
For more information about our bar services or any other important wedding day details, give us a call at (717)-284-5076. The Drumore Estate inclusive wedding experience delivers a unique, elegant, stress-free wedding day so you can focus all your energy on marrying the love of your life.