Tying the knot with someone means that you'll have a lifelong partner to help you make the right decisions in life. Your wedding is a great place to start practicing. Sure, you can delegate wedding planning tasks to each other ⁠and be in charge of certain aspects. But several wedding decisions must be made together to avoid conflict and ensure that you both enjoy your big day to the fullest.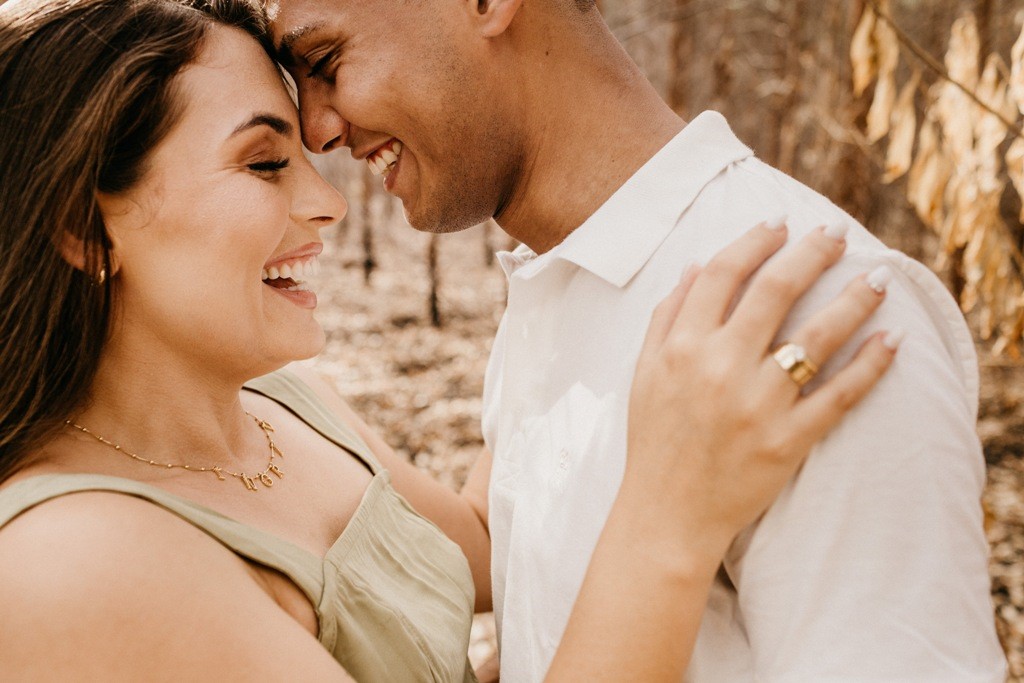 With that said, we have listed four wedding decisions below that you should take on as a couple.
Choosing Wedding Party Guests
Here's the thing: you're totally entitled to choose your own wedding party guests. However, it is best to have your future spouse check your list first. Loose ends might exist between some bridesmaids, groomsmen, and other wedding party members that only your partner is aware of. While bachelor and bachelorette parties specifically cater to one side of the couple, all guests will be forced to socialize and mingle not only during the big day — but also during pre-wedding events and parties. If you want to keep your wedding drama-free and have it sail smoothly, be sure to run your wedding party list by your partner before finalizing it.
The Budget
It is no secret that wedding costs can easily pile up. In 2021, the average cost of wedding in the US is reportedly between $29,000 and $31,000 ⁠— and this doesn't even cover the much-awaited honeymoon. For this reason, be sure to sit down with your partner and clearly discuss how much you are willing to shell out for the wedding. Prior to this, both of you should take a hard and honest look at your finances. This way, you can avoid spending money that you don't have and set clear expectations. It is totally okay to go the practical route and cut back on certain aspects of your wedding, whether it means ditching the wedding band or switching caterers.
However, if there are some non-negotiable parts of the wedding and your budget doesn't seem like it can cover it all, you can use a personal loan to cover the costs. A dedicated wedding loan will give you a lump sum that you'll have to pay back in an agreed amount of time. Choosing wedding loans is often a better idea than swiping all your wedding purchases with a credit card, as they usually have a significantly lower interest rate. Just be sure to discuss this with your partner too, and don't take on any loans that you aren't both comfortable with.
Where to Have Your Honeymoon
For many people, the honeymoon is the most exciting part of the wedding. After a long, hectic, and stressful process of planning and going through a wedding, you finally get to spend some quality time with your partner at your dream destination. As such, choosing where to have your honeymoon should be an equal decision between you and your partner. You both deserve to share a magical vacation, so make sure you settle on a destination and itinerary that you'll all enjoy. To make things easier for you and your partner, you can consider hiring a travel agent to plan your honeymoon trip.
Picking a Wedding Venue
The venue is one of the most important aspects of your big day. While you may have dreams of tying the knot on a beach in the Maldives, your partner may want to keep it intimate and close to home. Indeed, conflicting preferences when it comes to the wedding venue are normal. But it's best to decide together and find a compromise if needed. In a previous post, we've enumerated a list of things you should consider when choosing a wedding venue, namely: date flexibility, number of guests, visual aesthetics, and guest experience. Your wedding memories will be tied to your wedding forever, so don't skip this conversation with your partner and be sure to settle on a venue that you both adore.
Remember that this is meant to be one of the most exciting times in your new life together – enjoy it! Have fun with the wedding planning process, and if your dream wedding venue leads you to Drumore Estate, know that we eagerly await the opportunity to be part of your special day.