Are you engaged? Congrats! This is probably a very exciting time for you and your fiancé, and we hope you're enjoying every minute of it. Now, it's time for the fun part, planning your wedding.
You may already have an idea of where you envision yourself walking down the aisle, but you shouldn't begin planning until you set a date. The process for picking a wedding date will be different for everyone, but before setting a date, you should try and plan how much time you'll need to get ready for the big day.
To help make your experience less stressful, allow us to share some of our wedding planning tips with you: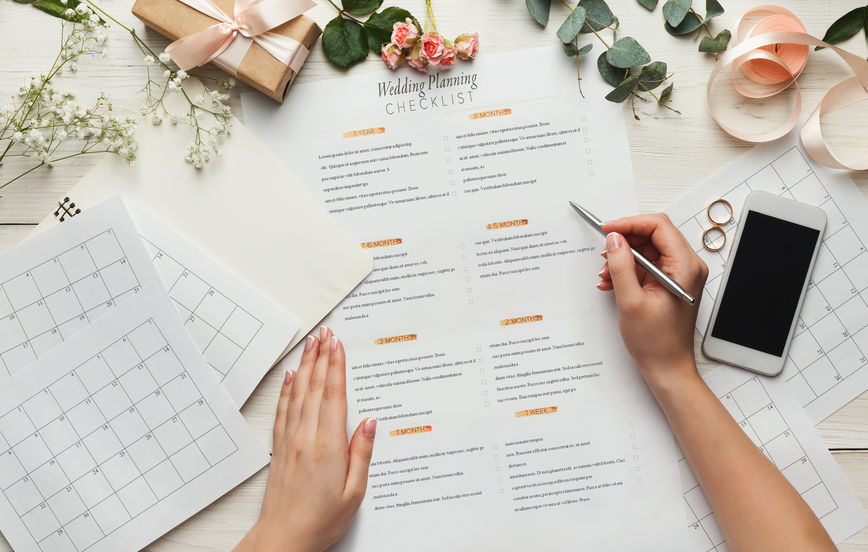 Choose the Season
Most couples often have a preference as to when they want to get married. Whether it's based on a specific temperature, location, or an important date, you should figure that out before searching for venues. The most popular months to get married around the U.S. tend to be June, September, and October each year.
Before you start planning your wedding, make sure you and your fiancé come up with a list of multiple dates to choose from.
Avoid Getting Too Much Outside Advice
Suppose you already have a group of people in mind that you'd like to be included in your wedding party. In that case, it's safe to ask them if they have any conflicts with the date of your wedding before you continue with the planning process. However, once you and fiancé have decided on a date, resist asking people what they think of it. Too much feedback from your guests can lead to unnecessary stress and pressure to change your desired date.
Consider an Off-Season Wedding Date
Because June, September, and October are the most popular months to get married. And February and December are a close second due to the holidays. The most affordable months to get married tend to be March, April, and November.
Also, weekday weddings are a great choice if you're looking to have a more affordable wedding. There are plenty of benefits to having a weekday wedding, such as more availability, fewer expenses, and more flexibility with vendors.
Give Yourself Time to Plan!
We can't stress enough how important it is to take the time to plan your wedding. When you're ready to start planning, remember that Drumore Estates delivers a unique, elegant, and stress-free wedding day tailored to you.
We offer a myriad of venue options to help make your special day unforgettable. Contact us today to learn more from one of our incredible event planners!