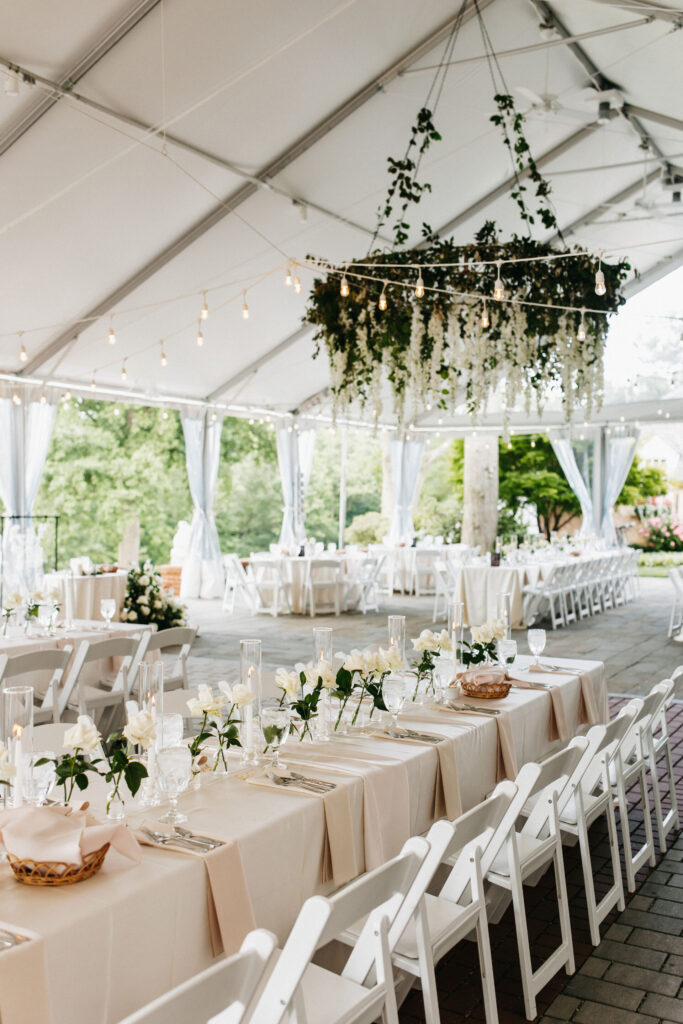 Tent weddings are captivating as they offer a perfect combination of sophistication and the outdoors. Nevertheless, some misconceptions might cause couples to be unsure about selecting a tented venue for their wedding day.
Here are five common myths about tent wedding venues debunked so you can better understand the magic these spaces can create for your wedding celebration!
Myth 1: Lack of Aesthetics
There is a common misconception that tented venues are less charming and beautiful compared to traditional indoor spaces. However, modern tent structures have evolved significantly. They now come in various styles, including clear-top tents that allow natural light to enter and elegant drapery and lighting options. As a result, tented venues can be transformed into stunning spaces that are just as impressive as any traditional indoor setting.
Myth 2: Uncomfortable Environment
Another misconception is that tented venues can't provide the same comfort level as indoor venues. In reality, modern tented venues now have climate control options like ceiling fans or heating, ensuring your guests' comfort despite the weather. Professional event planners can also help design seating arrangements and layouts that optimize comfort and flow.
Myth 3: Limited Space
If you are concerned that a tented venue won't be able to hold all of your guests, you don't need to worry. Tented venues are highly adaptable and can be adjusted to suit your needs. At Drumore Estate, our Grand Tent creates a space that comfortably accommodates your guests while providing dining, dancing, and socializing areas. With the ability to hold up to 400 guests, no one needs to be left out of the festivities!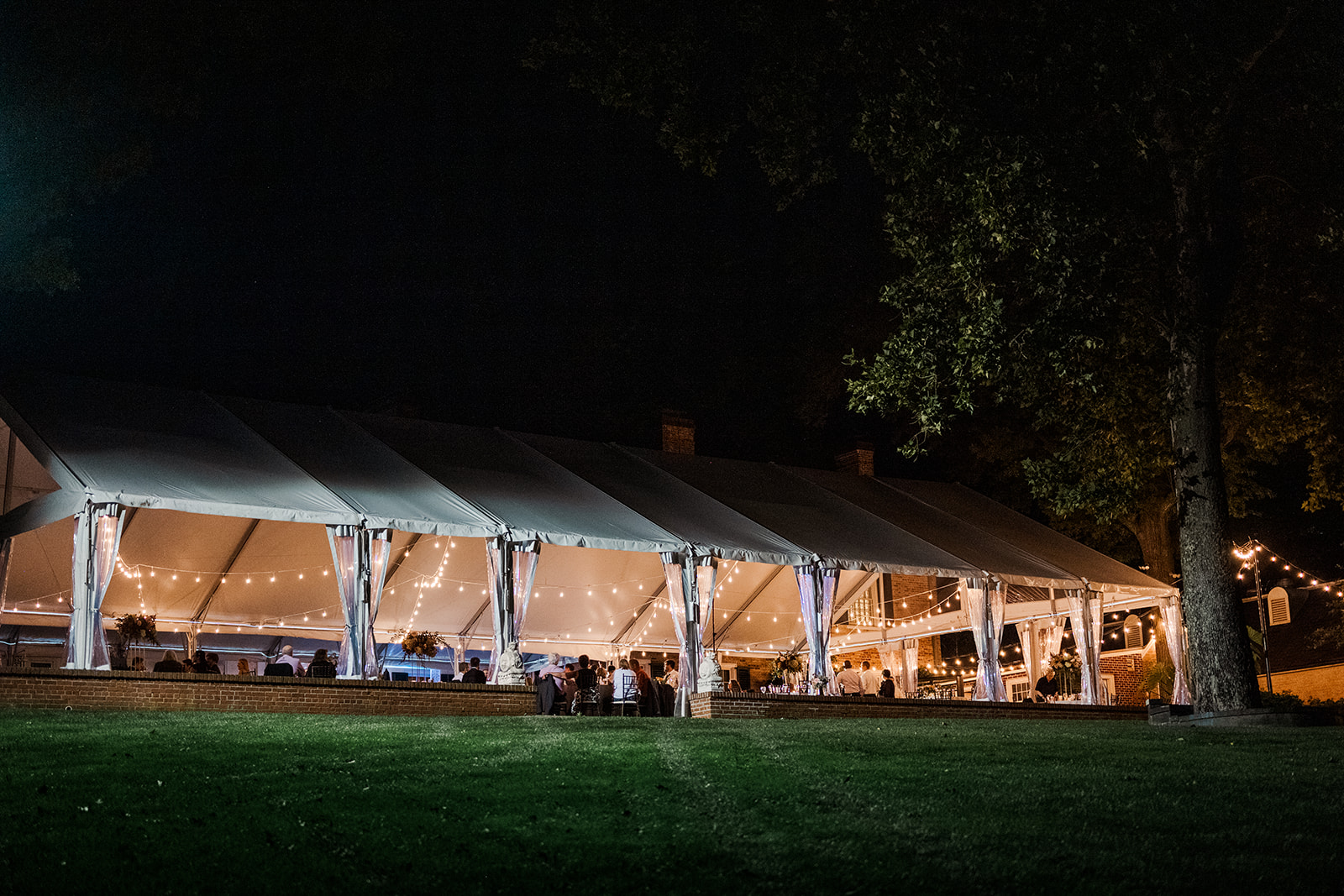 Myth 4: Seasonal Limitations
Many people believe that tented venues are only good for weddings during warm weather. However, this is not entirely true. Though tents are commonly used for spring and summer events, they can also be made suitable for fall or early winter weddings, depending on the weather conditions. By adding proper heating, insulation, and cozy décor elements, tented venues can create a warm and welcoming ambiance, regardless of the season.
Myth 5: Lack of Creative Freedom
Finally, some couples think that tented venues restrict their creativity. However, in truth, tented venues provide plenty of opportunities for customization. You have the freedom to personalize every detail, such as lighting, décor, and furniture. Tented venues offer a blank slate, enabling you to bring to life your distinct vision.
When choosing your wedding venue, don't let these myths hold you back from considering the enchantment of a tented celebration. The beauty, comfort, and flexibility of tented venues make them a remarkable choice for couples seeking a memorable and one-of-a-kind wedding experience.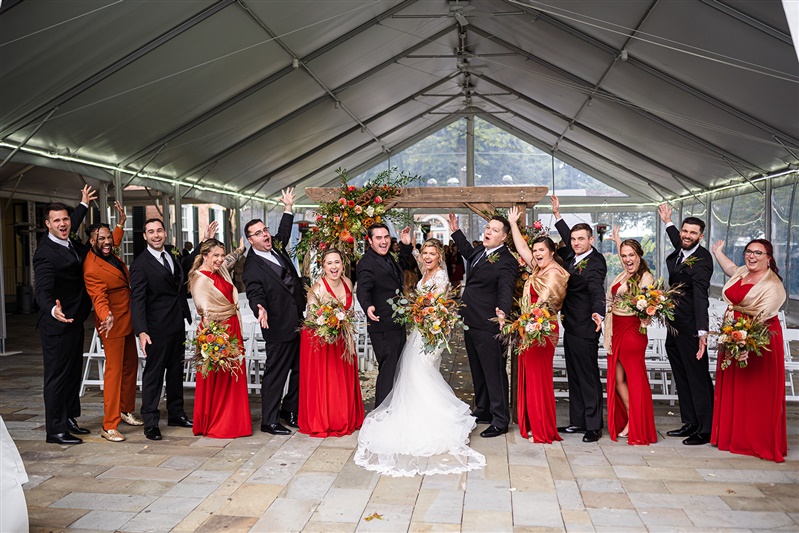 At Drumore Estate, we offer a wide range of venue options for your special day, including our Grand Tent. The Grand Tent is in the perfect location, making it easy to access catering and beverage services, restrooms, the Bridal Suite and Grooms Lounge, and the Orangery! It is a versatile event space fully equipped with up-lighting, ceiling fans, and drop-down sides that protect your guests, allowing the party to keep going no matter what.
Contact us by phone at (717)284-5076 or fill out our contact form online to learn more about our Grand Tent and other venue options for your wedding day or private event!