How much alcohol for my wedding? It's a question almost everyone asks in their planning meeting, so I'm here to help. For this post, I'm going to assume you are buying your own alcohol as opposed to your wedding venue providing it. The answer to this question can be quite simple, but let's dig in to all of the options. Will you be having a full bar, beer and wine only or a signature cocktail? And do you have a laid back sipping crowd or the party all night crowd? All of these answers will help you determine how much alcohol you will need for your wedding.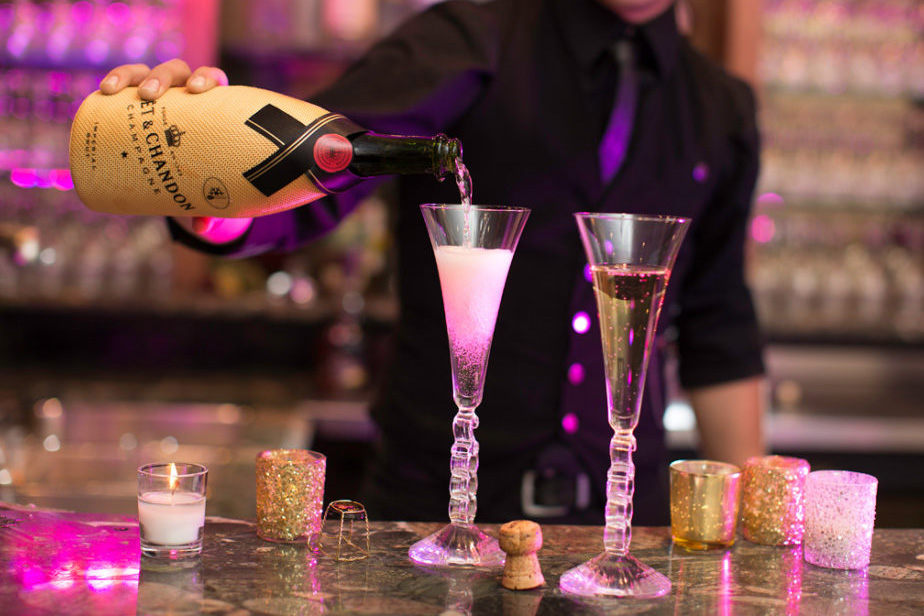 Full Bar
A full bar includes beer, wine and liquor. You can also include signature cocktails in this list. You will first need to determine what kind of crowd you will have. Think about your friends and family and what they like to drink. If you know no one is going to drink whiskey, you can take that off the list or just buy one bottle for the unknowns. On the flip side, if your whole family enjoys red wine, you'll want to stock up! The same goes for light vs. dark beer. A simple formula is to count on two drinks per guest during cocktail hour and one drink per hour, per guest for the remainder of the reception.
Beer & Wine
Beer and wine only is a great option to keep your spending low and the shopping list simple. Two to three beer options, that can be purchased as kegs if your venue has a Kegerator. Add in two reds and two whites and your guests will have all of the choices they need. I often see this combined with one signature cocktail, which also appeases those who don't enjoy beer or wine.
Signature Cocktail
A huge trend in the wedding world is signature cocktails. Be it the bride and grooms favorite drinks or a drink that matches the color scheme, everyone loves a signature cocktail. The first thing you will have to determine is if you want each drink made to order or if your bartenders can make a big batch that's ready to serve. If you know that your signature drink will be popular I would highly recommend having a big batch ready to go at the beginning of the cocktail hour, when your guests rush the bar. And a word of caution for those of you having a large wedding, you might want to skip the overly complicated cocktails. Let's keep that bar line moving and your guests happy.
Champagne Toast
One bottle of champagne is sufficient for 6 glasses. If you only want a little for the toasts, you can stretch that bottle to 8 glasses. Of course, if you know you have a crowd who will enjoy a full glass of champagne you'll have to adjust your calculations to reflect their tastes.
As you can see there are many factors to answer your question of, 'how much alcohol for my wedding?'. Looking at your guest list, choosing your signature cocktail and deciding on a champagne toast will all effect your shopping list. If you're still stumped, there's always this helpful Drink Calculator 😉 Time to relax and have a glass of wine, you deserve it after all of these calculations!
Cheers to Love,
Nat