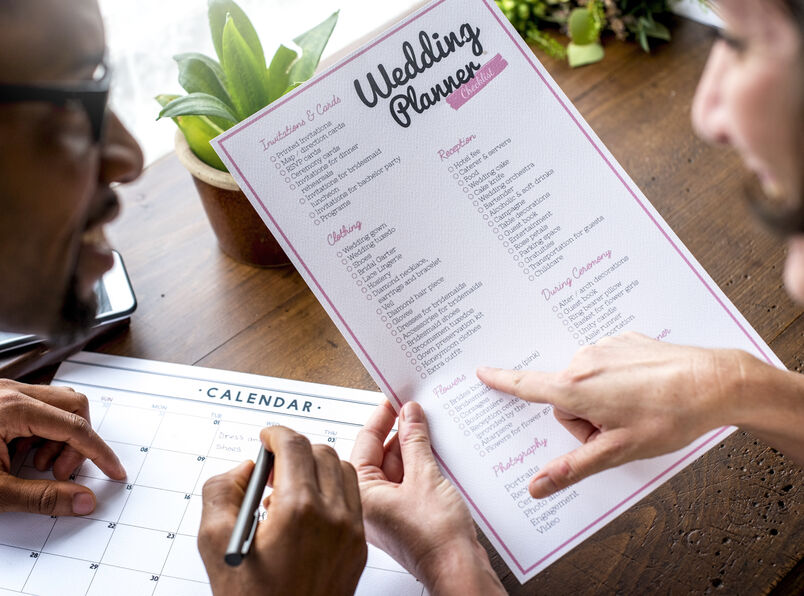 Your wedding is an extremely personal and magical day that takes months of preparation and planning. Whether you hire your own wedding planner, or one is provided for you, it is important to take full advantage of their services and connections to ensure your big day runs smoothly.
Here are a few questions to ask your wedding planner to make sure they are the right fit for your special day!
Are You Available on My Wedding Date?
When it comes to questions to ask a wedding planner, this should be your first. You don't want to waste your time (or theirs) if they're not free on the chosen date. If your wedding date is still flexible and you'd be willing to wait to work with someone you love, ask for a few options to consider when you're finalizing your timeline.
What Wedding Planning Services Do You Offer?
Most wedding planners offer varying services, so it's good to ask your wedding planner to review the different options, price points, and pricing structures for each. Are you looking for full-service planning, partial-service planning, or month-of coordination? These are all different wedding planning options, and you should clarify what you want to achieve (and what your planner can offer you) before agreeing to anything.
Can You Work Within Our Budget?
Before meeting with a potential wedding planner, you should already know your overall wedding budget. Come prepared with that figure when you meet with a potential planner, and when it's time to talk about your wedding budget, share that number with them, even though it might feel uncomfortable. It's very important to discuss your wedding budget early to determine if the planner can work within those numbers.
How Does Your Wedding Vendor Selection Process Work?
The key to a perfect wedding day is assembling the best team of wedding vendors to create their magic behind the scenes. That's why it's important to understand how your wedding planner selects which vendors to work with. Ask how the planner decides which vendors are the best fit for your wedding and how the selection process works.
When you book your ceremony and reception at Drumore Estate, you'll have a professional wedding planner & event facilitator at your disposal. They'll work with you to help plan your dream wedding, coordinate with in-house vendors, and suggest other vendors who fit your style & vision (for which we will provide a preferred list of reliable options).
Contact us at (717)284-5076 to schedule a personalized tour and learn more about our wedding and event facilitator services!