Josh and Mere's wedding day here at Drumore Estate fell on a misty day in early October.  In spite of the clouds, Josh and Mere were able to get beautiful pictures around the property.  Meredith looked like a queen with her glamorous dress and show-stopping flower crown.  And if you have any misconceptions about Sunday weddings, let this reception put them to rest: Josh and Meredith had a party.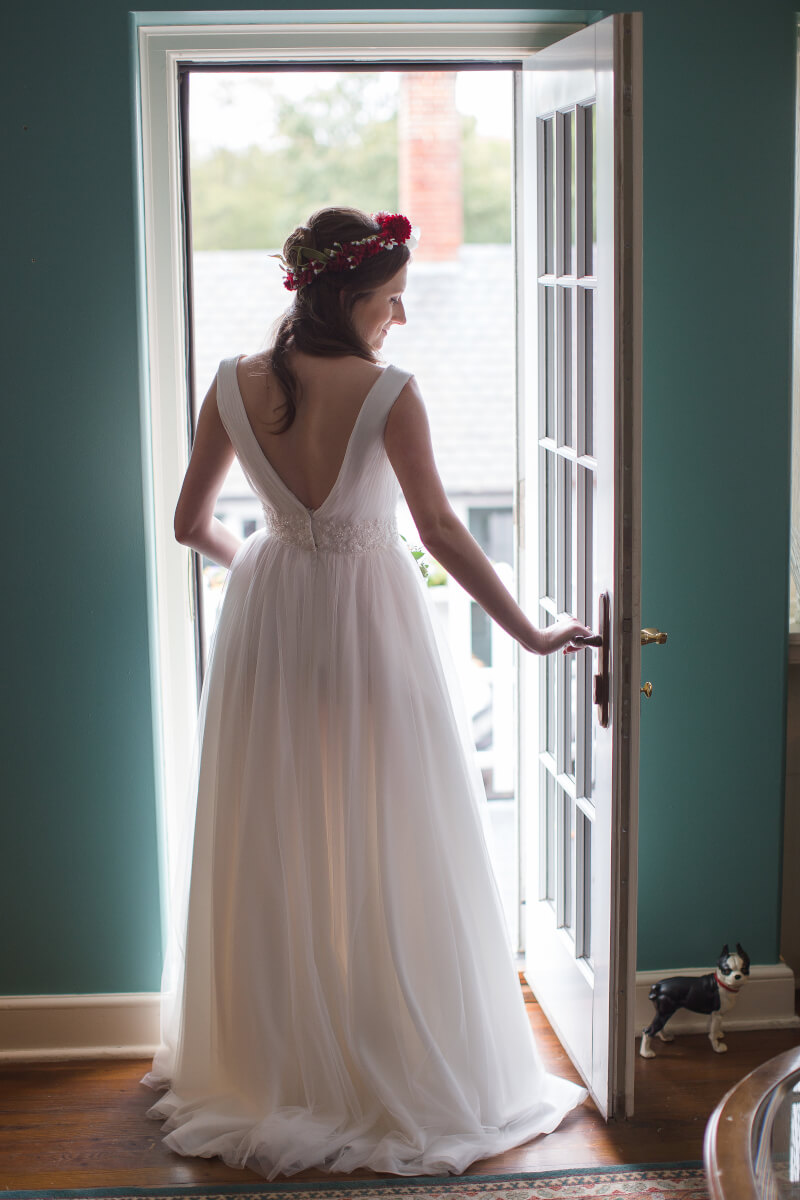 Here is Meredith looking amazing in our bridal suite after getting ready.  Her dress is just so elegant, and that red flower crown totally blew us away!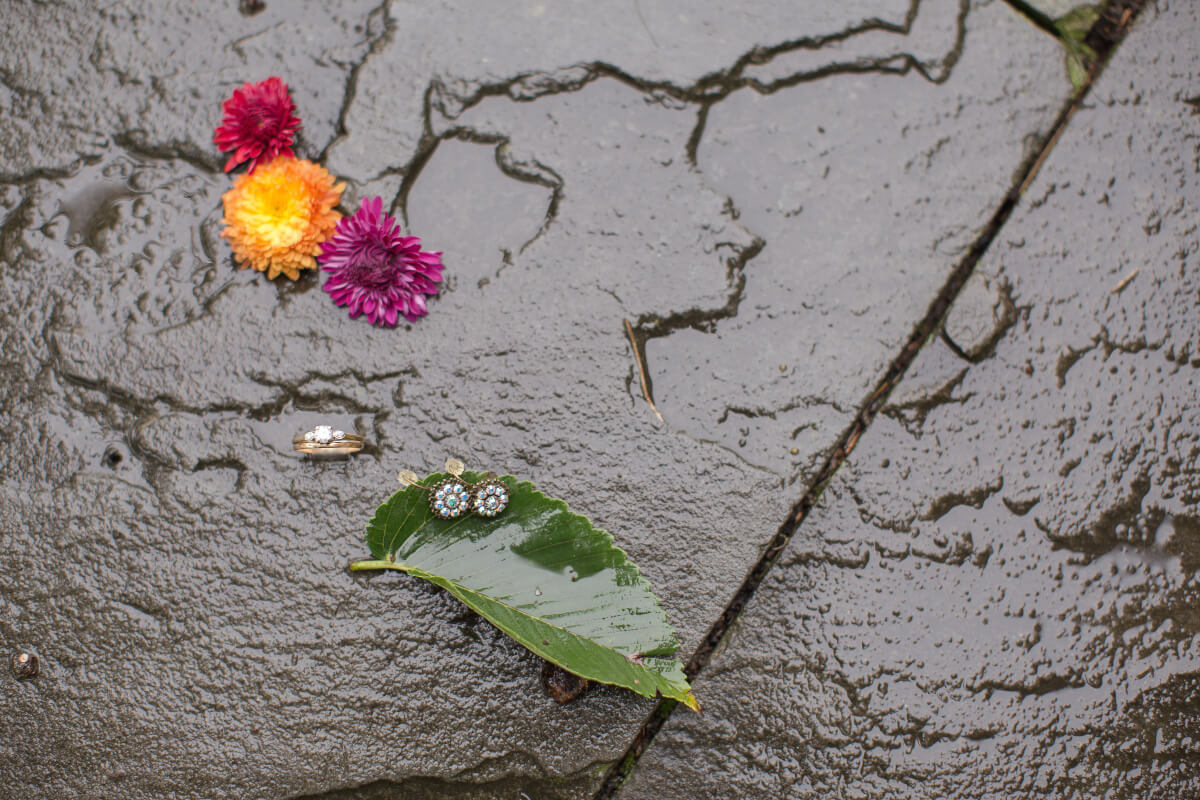 A rainy day made for some beautiful and creative details shots.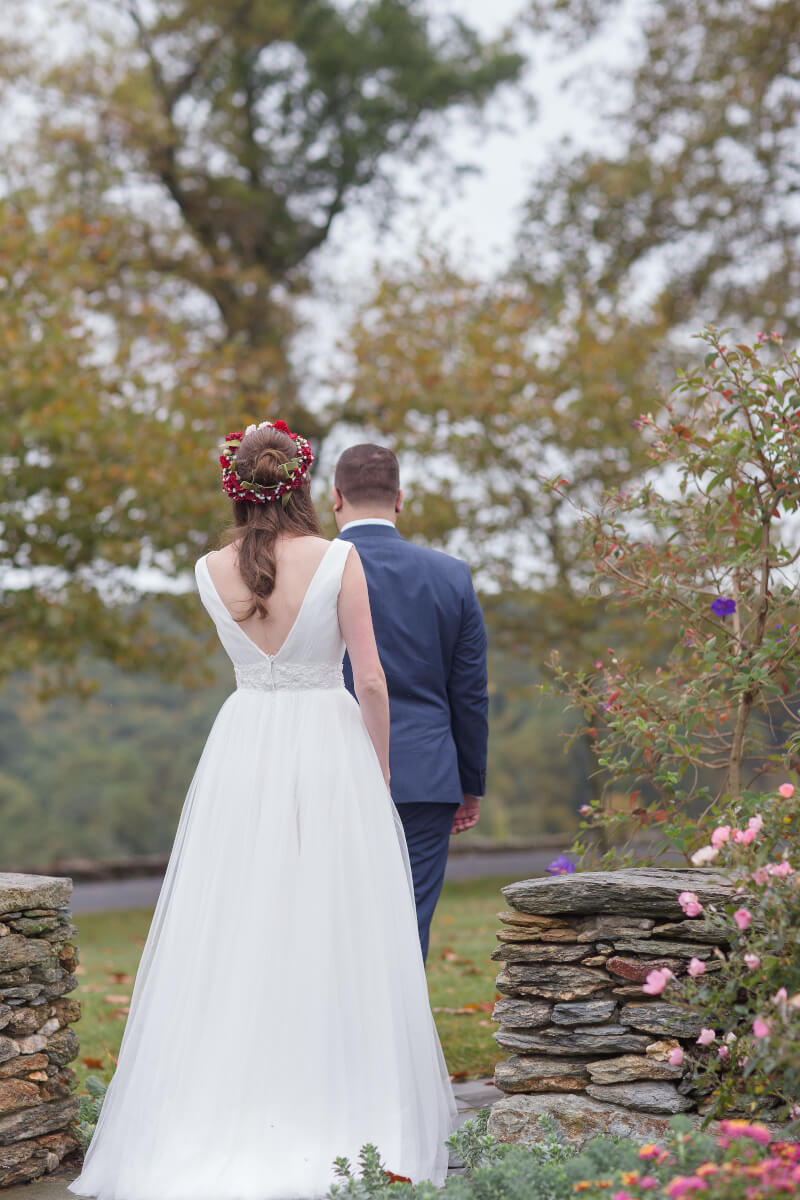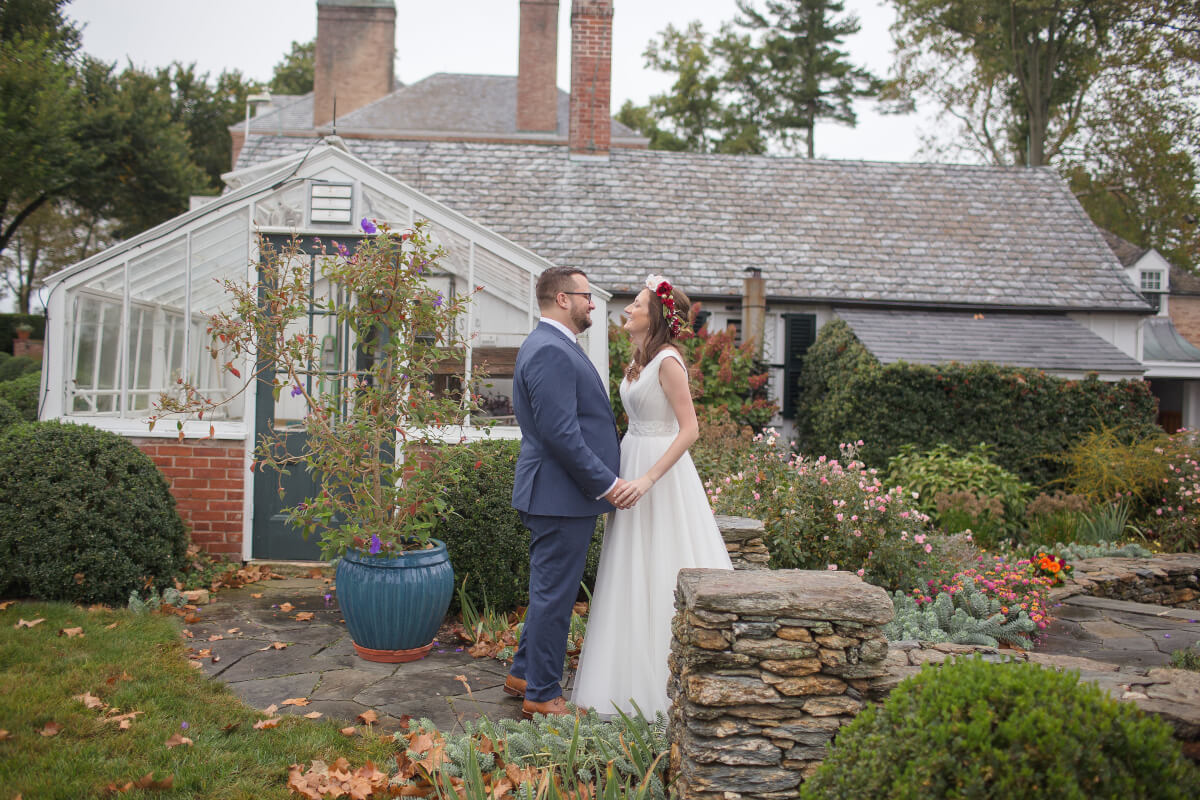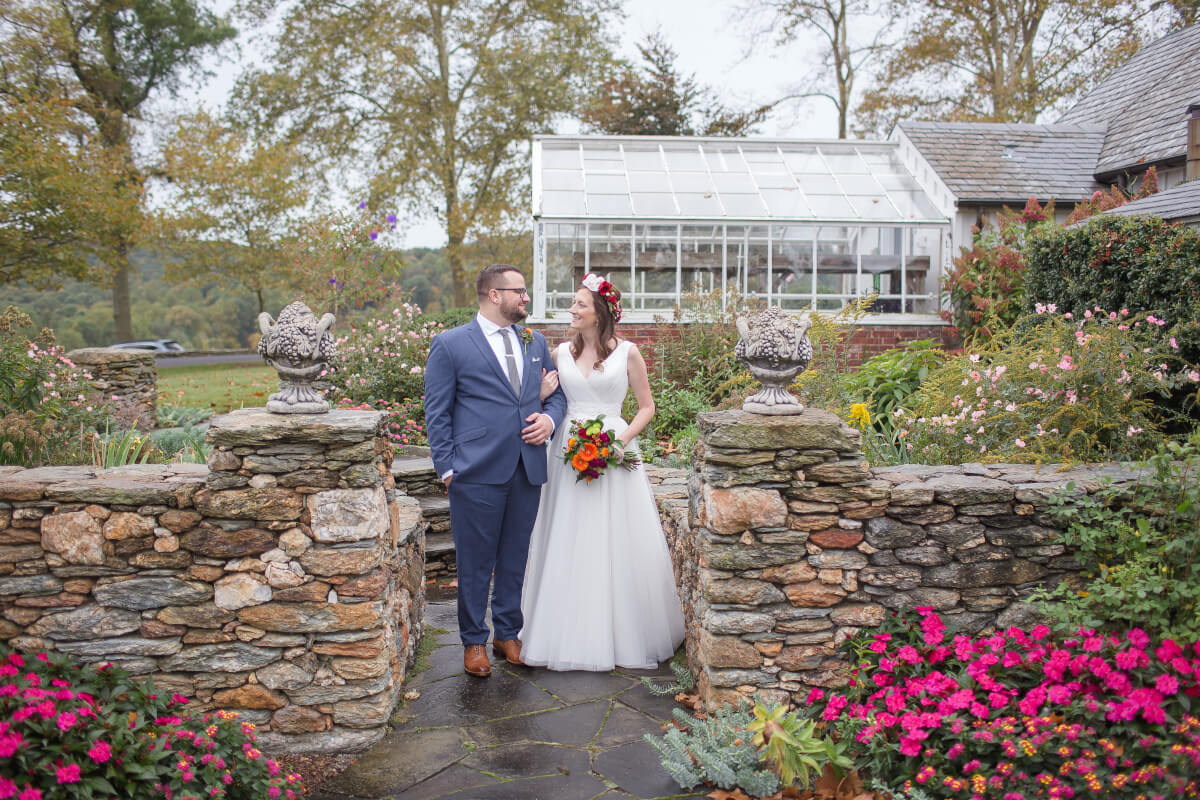 A (too sweet!) first look in the greenhouse garden made it easier to work around the weather and get all of the portraits that Josh & Mere wanted.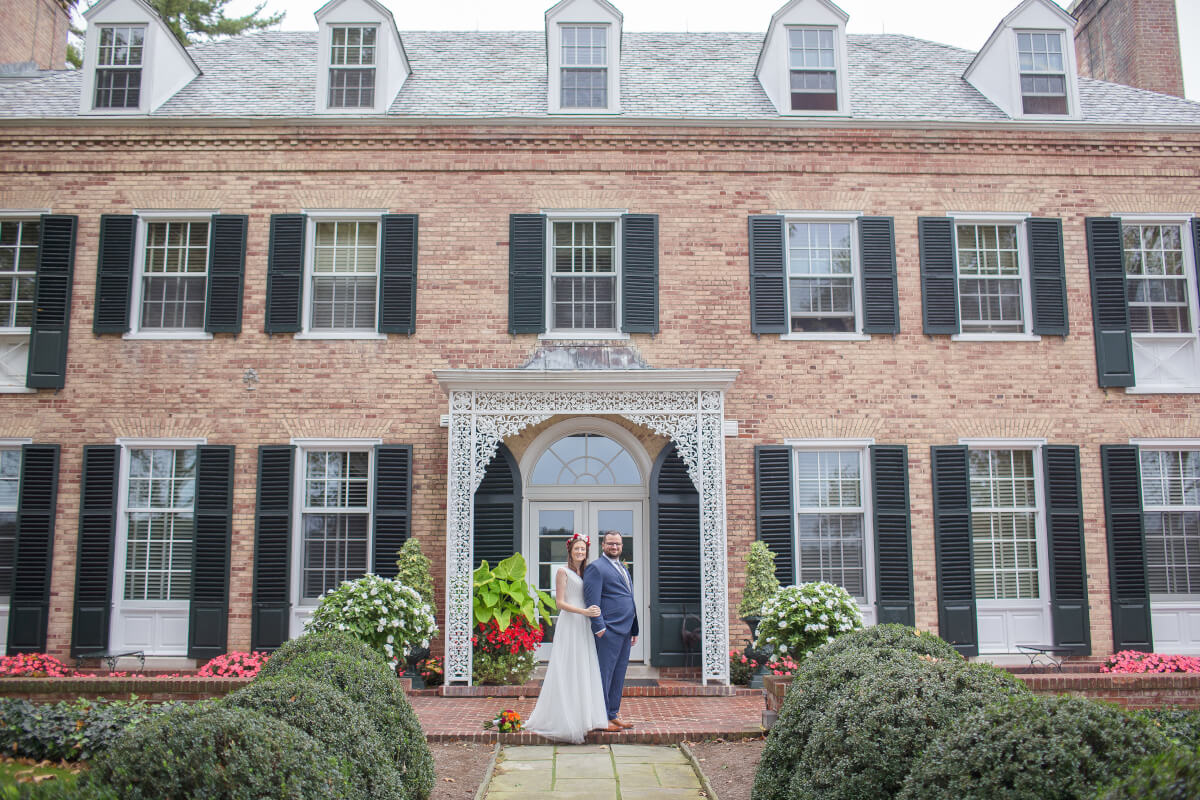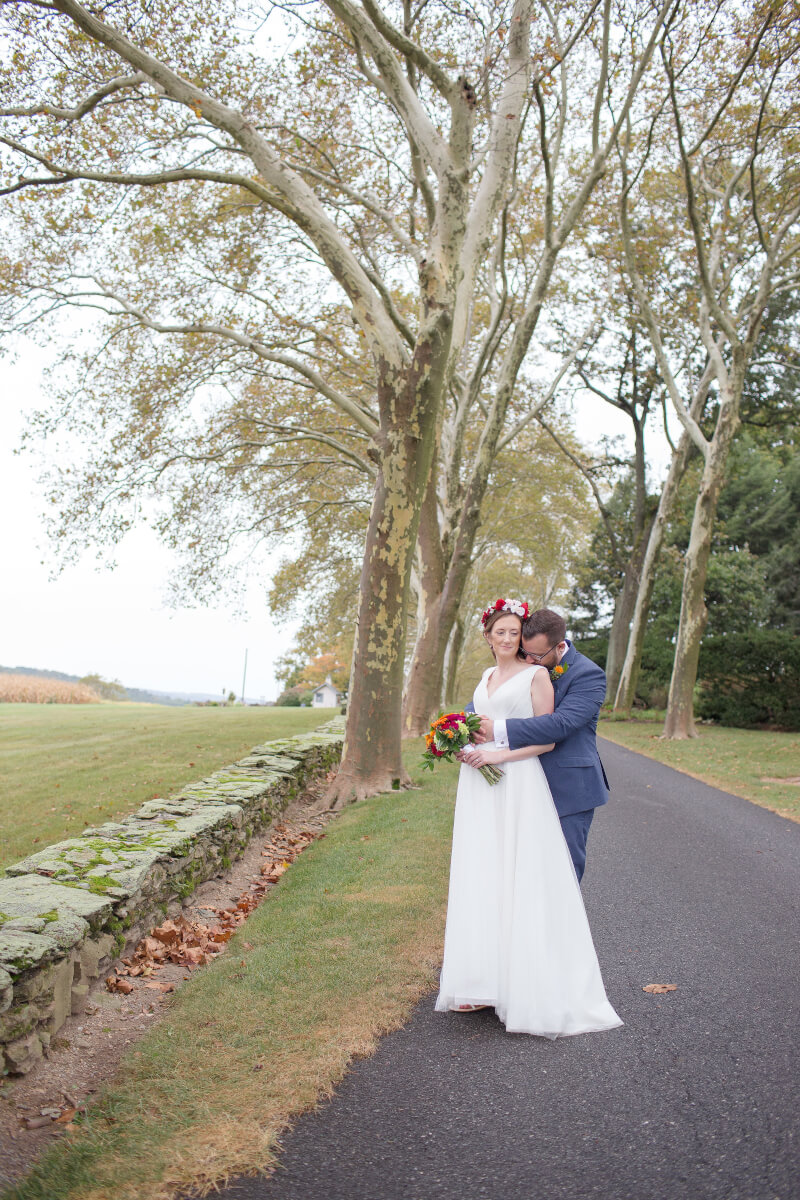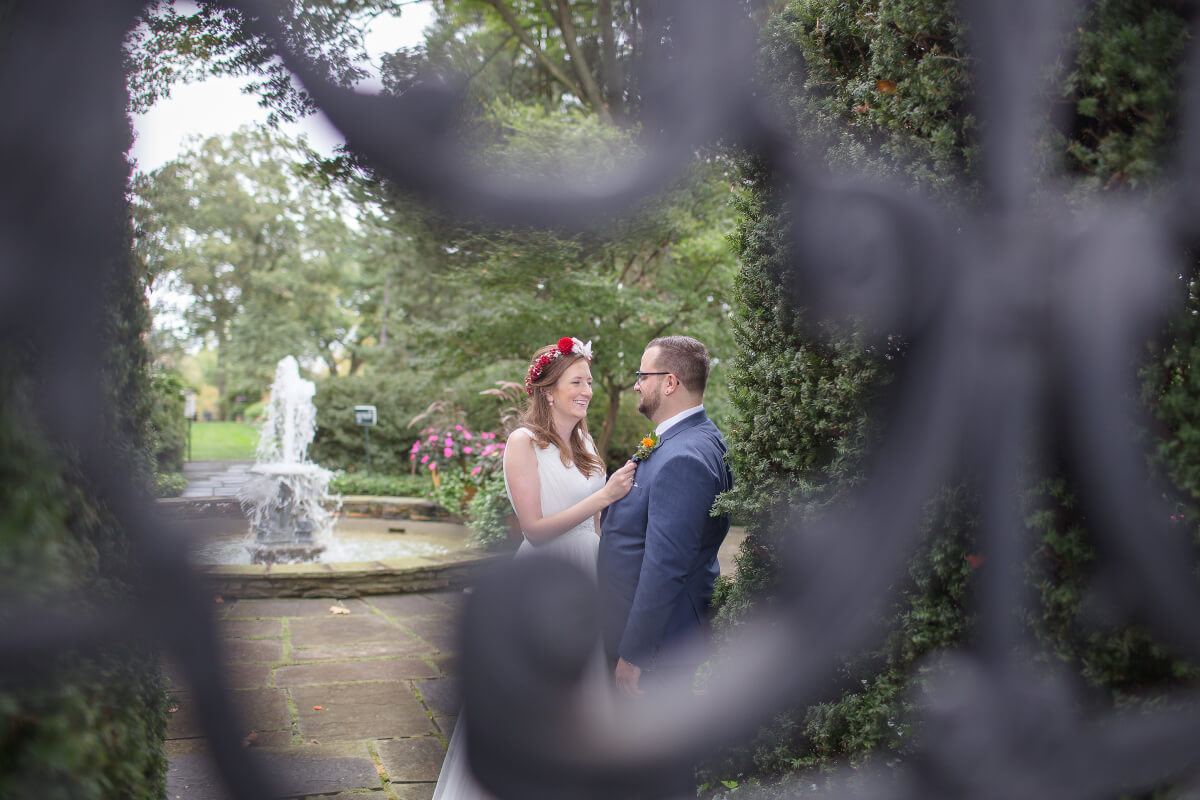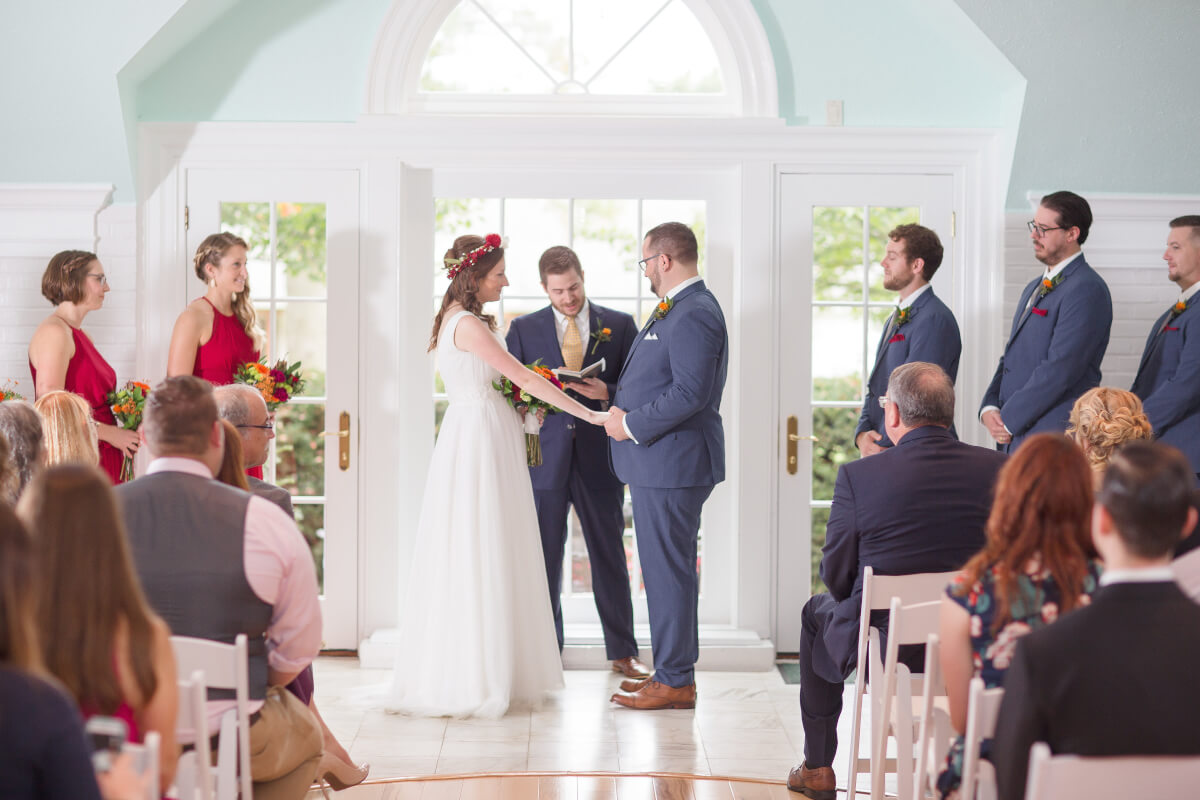 The intermittent rain moved the ceremony into the Orangery, and the bright colors of their wedding looked wonderful in this special vintage room.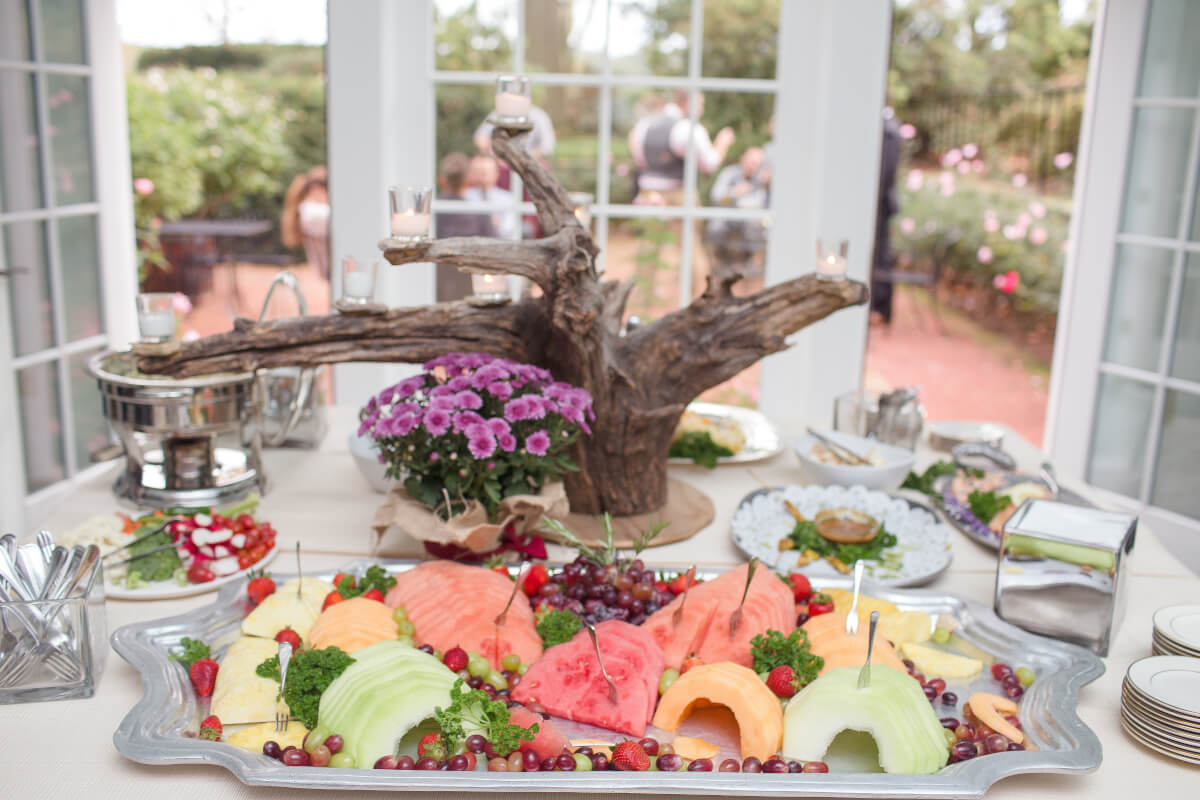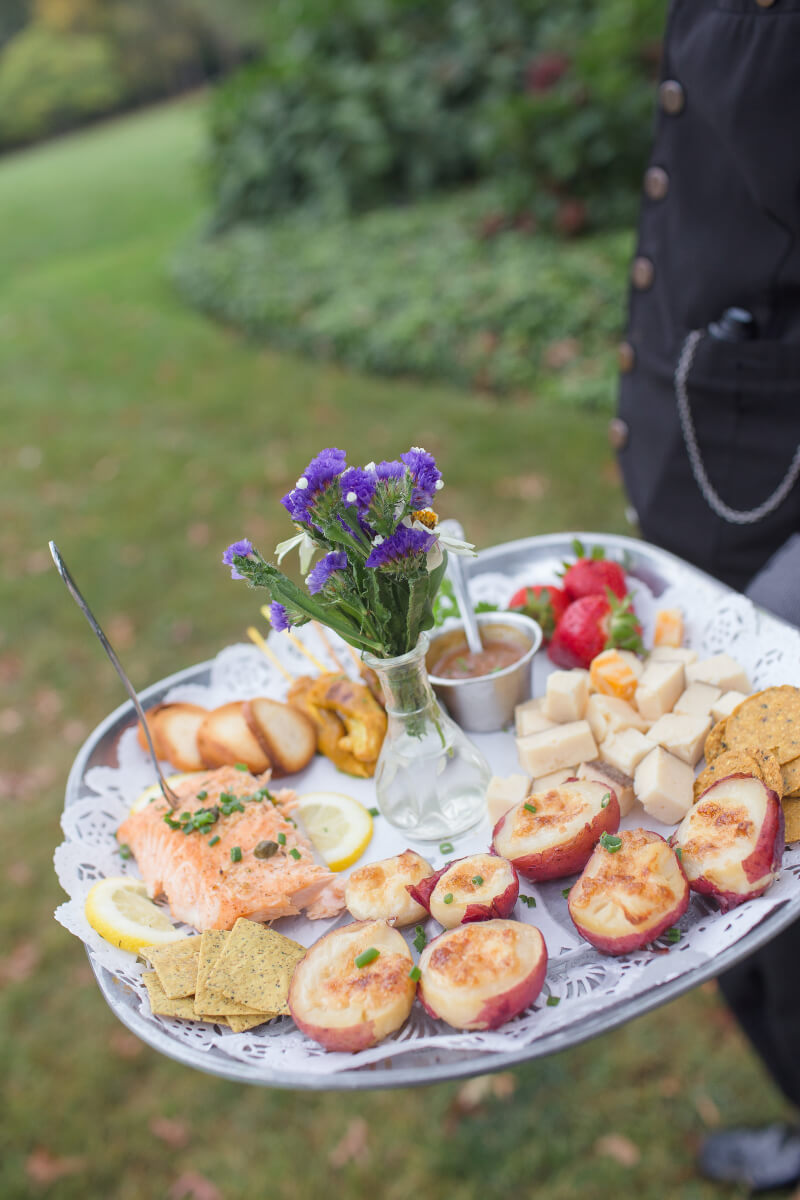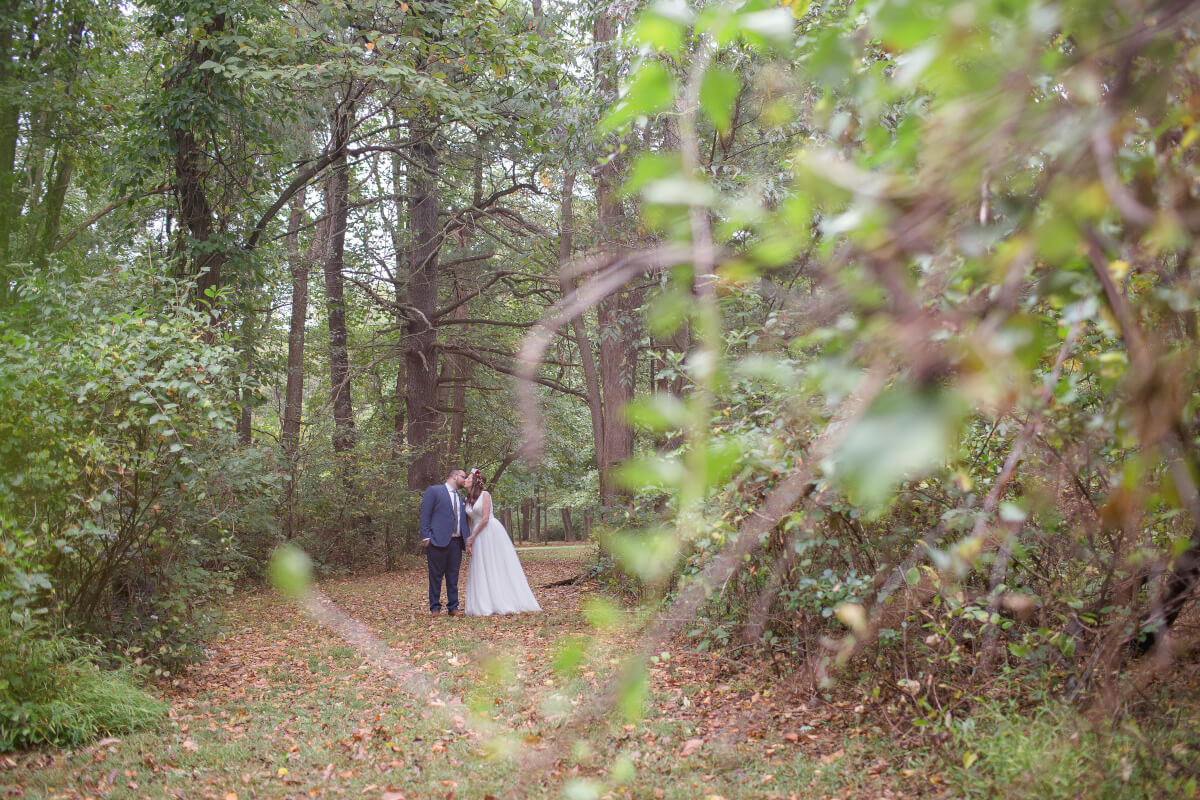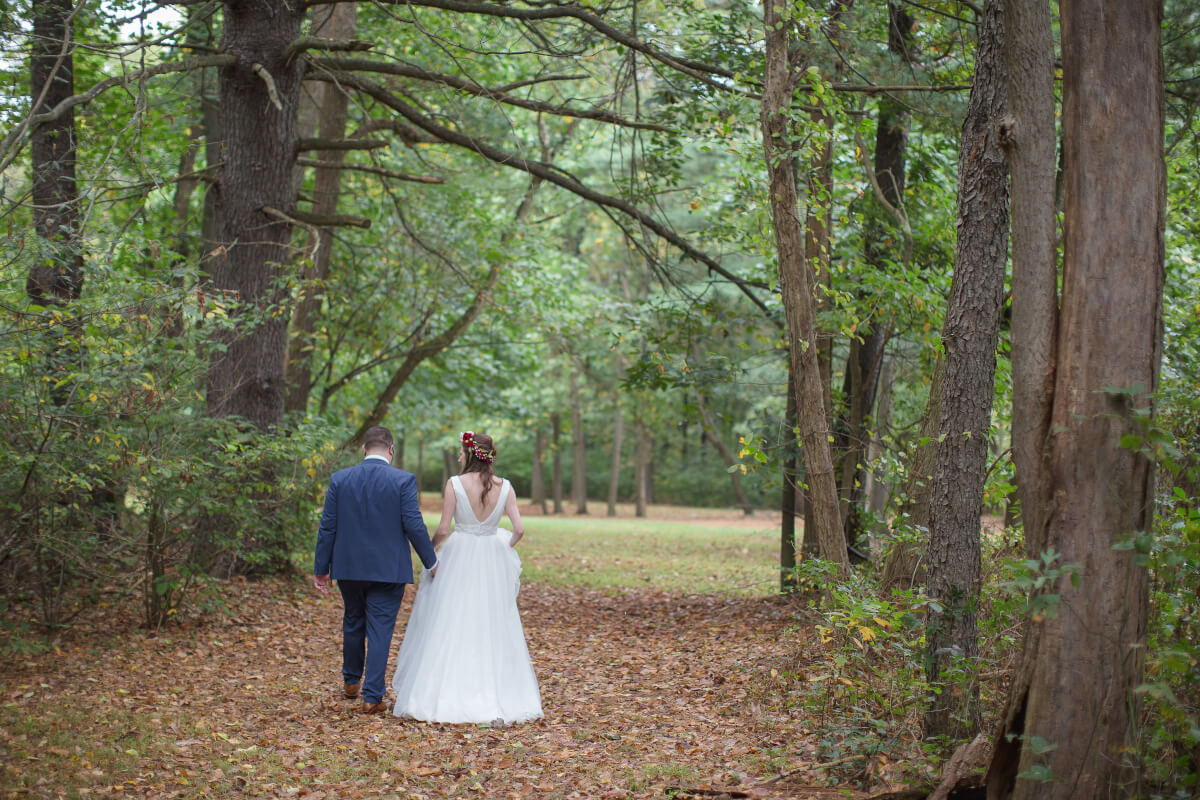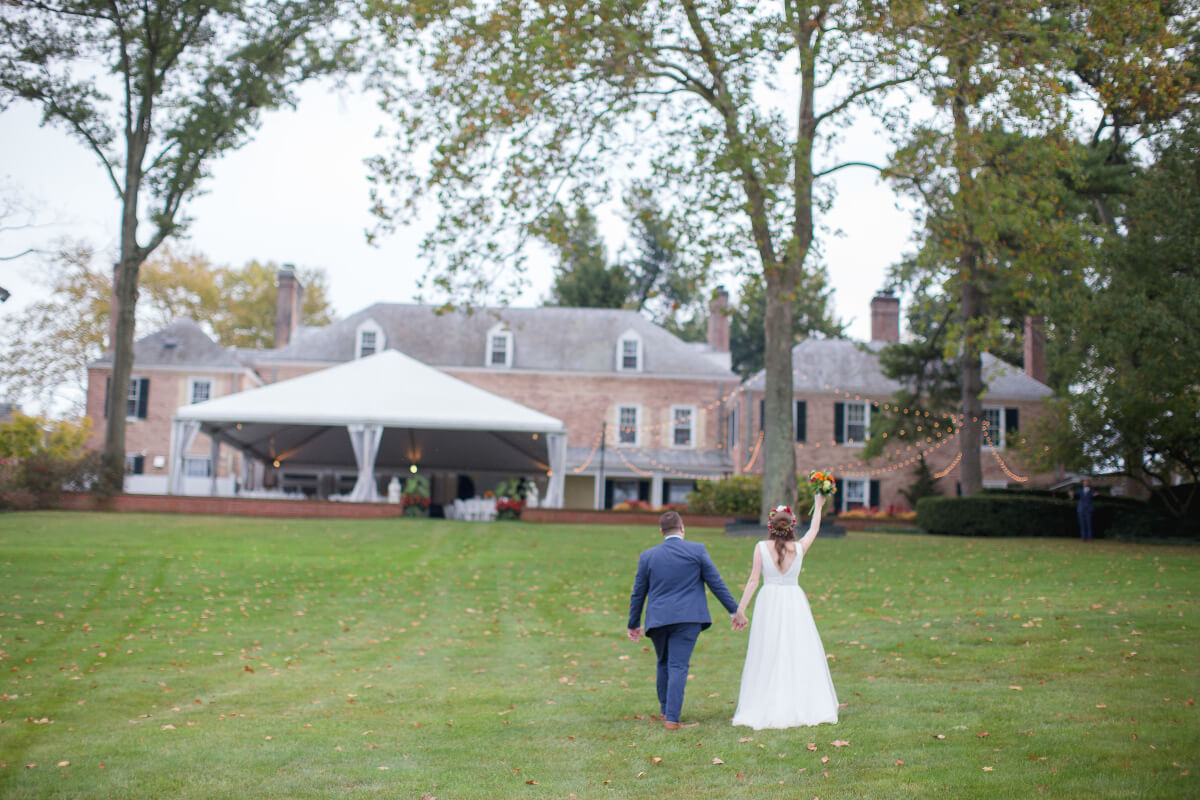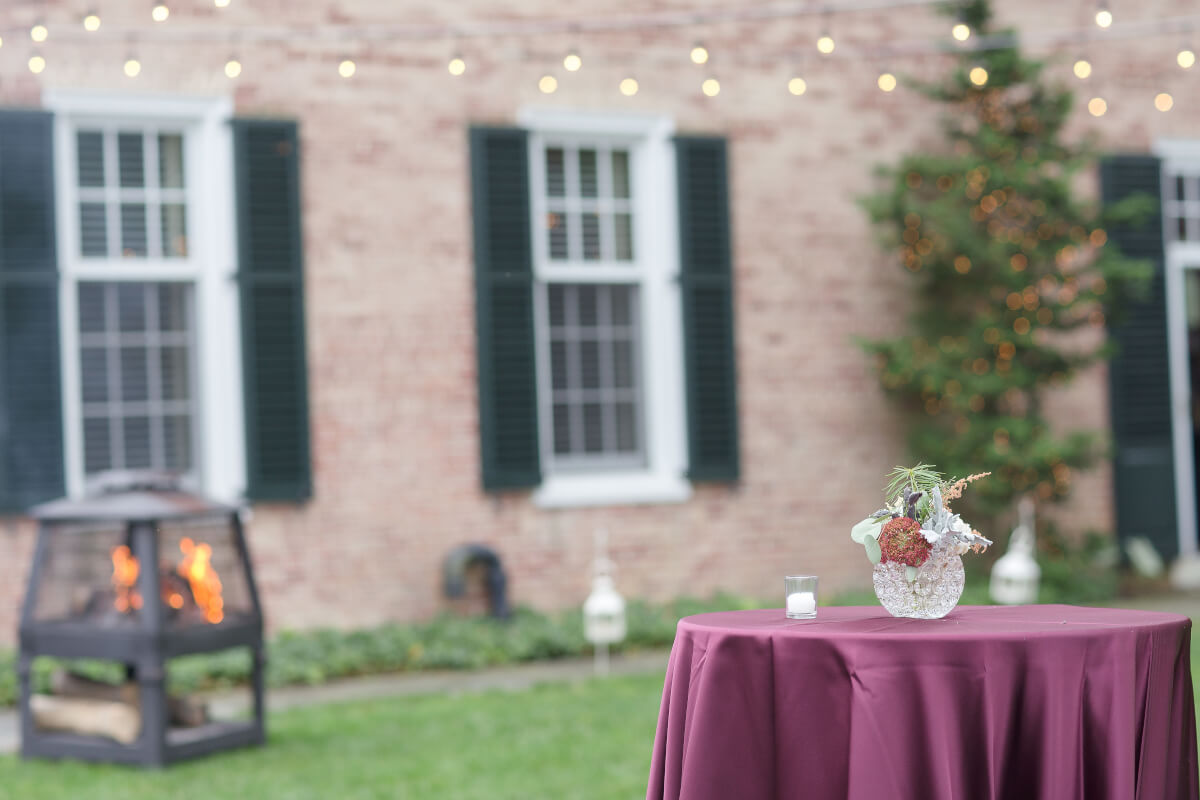 The rain cleared in the evening to allow for an outdoor reception, complete with our fire pit, festoon lighting, and a cigar & whiskey bar.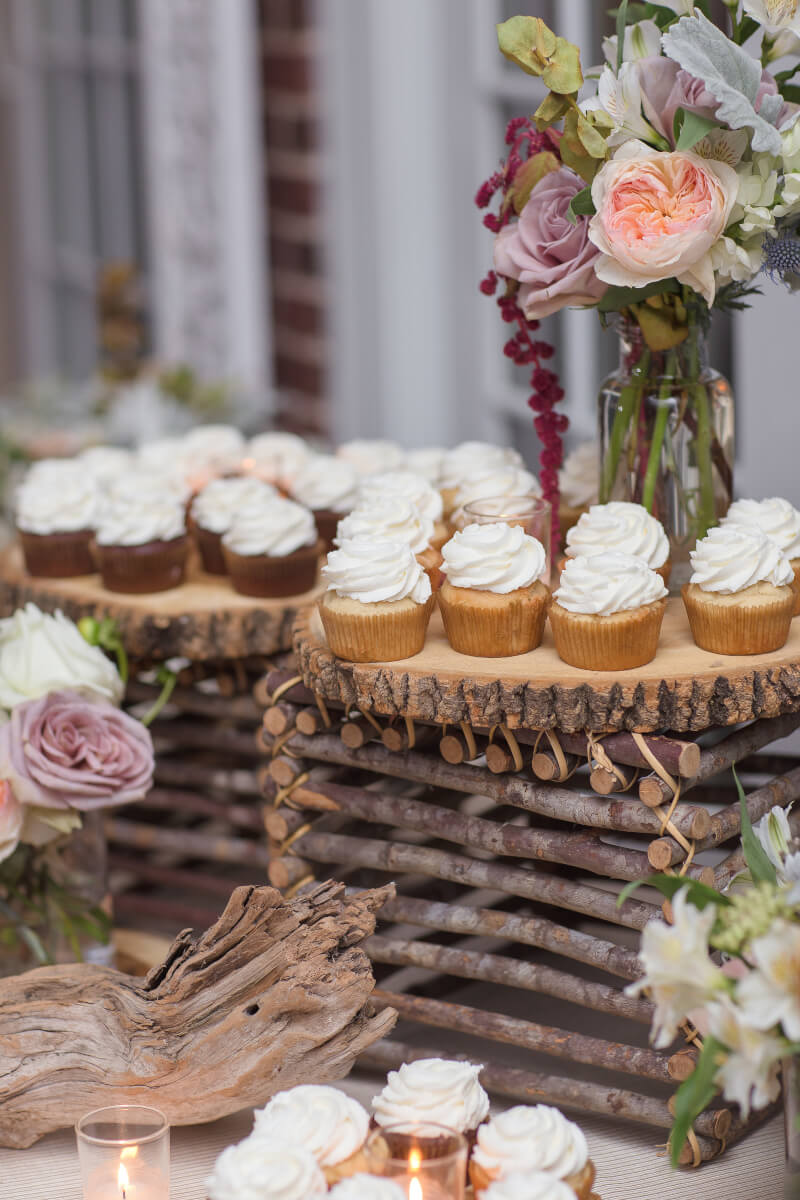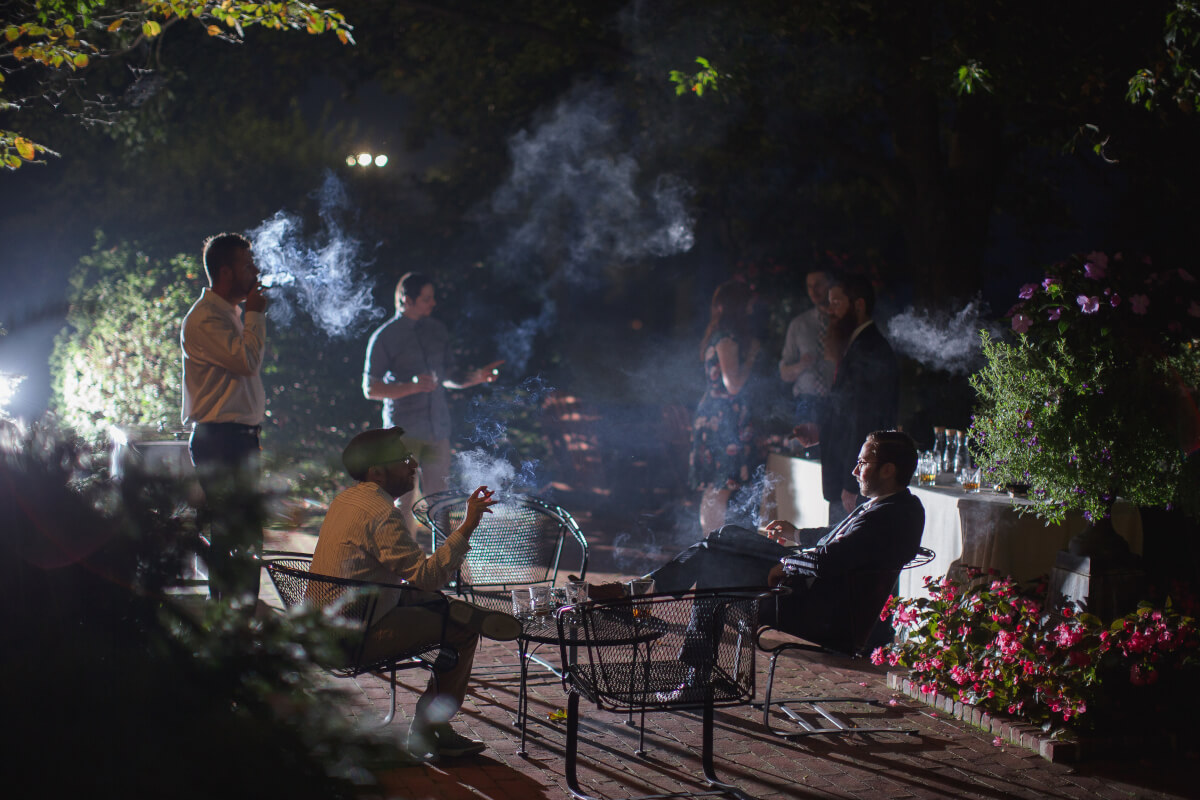 The Sunset Patio is the perfect place for a cigar and whiskey bar.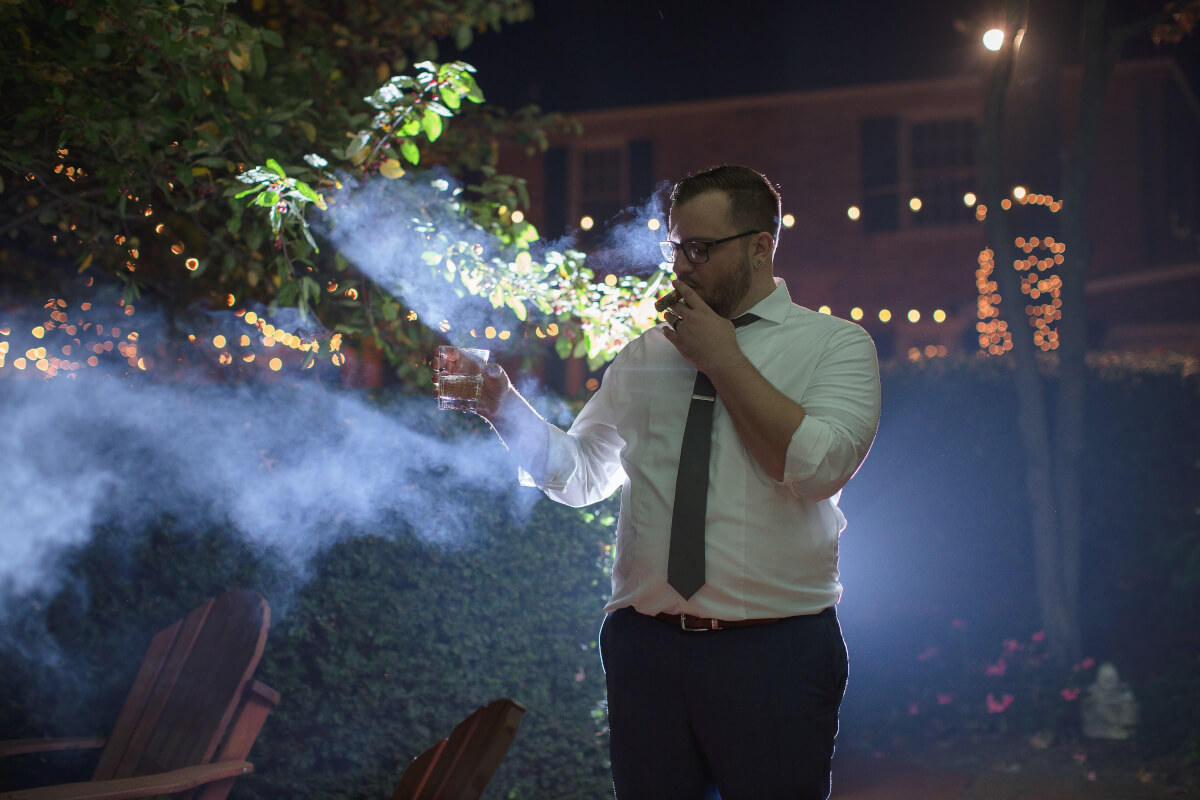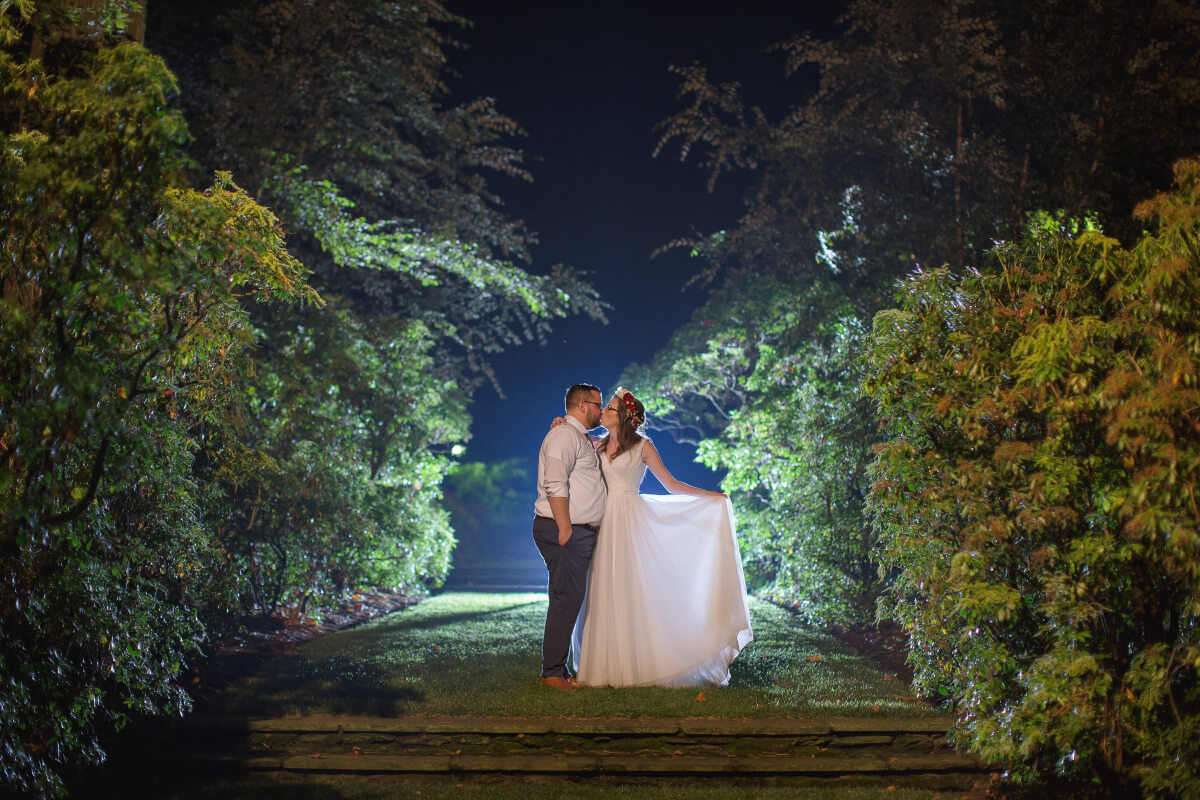 What a beautiful shot of the newlyweds in the Formal Gardens.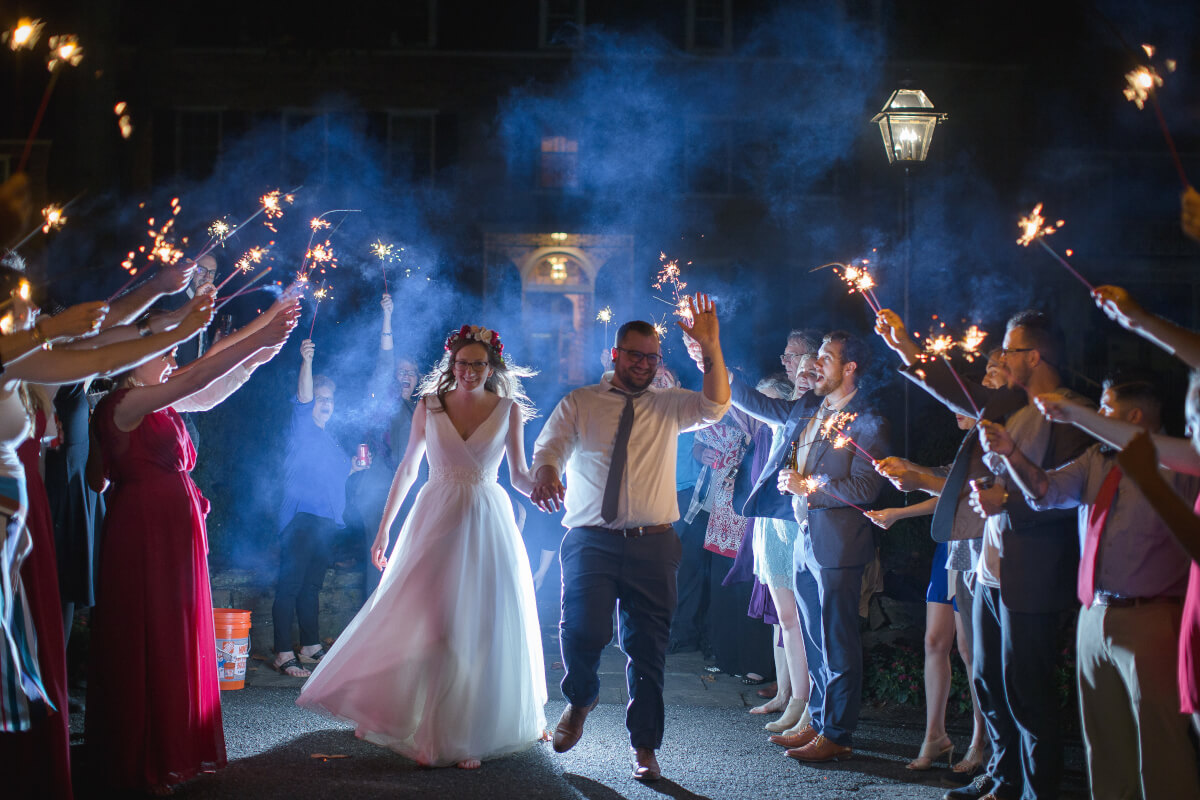 This is why sparkler exits are such a classic!  What an awesome picture of Josh & Mere and all of their loved ones, celebrating their love.  Congratulations to the happy couple!
Photographs courtesy of (mattnnat)