While we find that most couples choose to get married with us April through October, there are plenty of great reasons to consider getting married during Winter.
Here are a few:
Make Your Money Go Further
Winter is considered off-season for many wedding vendors and this is great when budgeting is a factor. Our off-season venue rates are about half of prime-season rates. Vendors and suppliers you want to work with to make your dream wedding come true will have more availability and may also offer discounts. Plus, you are likely to get your wedding film back faster during Winter because your videographer is not as busy as in the spring and summer months.
A Seasonal Highlight to Remember
Schedules tend to slow down in Winter, so it is likely that your guests are less committed. After being inside, they may be anxious to get out for a good time and a celebration. Your wedding will be a festive day to remember! There are unique elements of the season to inspire the theme for your wedding as well. Pair together cinnamon sticks and winter berries, for a chic and organic napkin ring alternative. Or perhaps cover chairs and tables with natural evergreen foliage that goes with the season.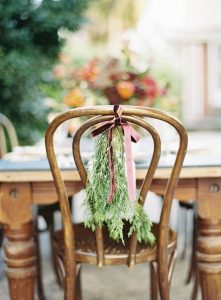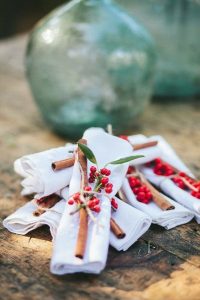 Snow on Your Wedding Day
Snow on your wedding day is considered a sign of prosperity to come! If you are lucky enough to get a dusting of snow on your big day, your wedding will look like a story out of a wintery fairytale.
Drumore Estate has two indoor venues available all year. The Orangery offers an intimate atmosphere in which up to 60 guests can gather to celebrate. The Carriage House offers a fireplace, sound and video equipment, and special lighting package that can create the mood you desire. Our patios and gardens are open during Winter, weather permitting.
No Hot Messes
Some people seriously do not do well with the heat! A warm wedding day can make the bridal party and guests a sweaty mess. A winter wedding is the perfect option to beat the heat.
Romantic Evenings
Dress up your venue and get the atmosphere going from the moment the sunsets. You can use festoon lights to create a whimsical setup.
No matter if you have a wedding in December or July, we will ensure that your Drumore Experience is lovely and perfectly tailored to your vision if you happen to get married at our Estate.
Feel free to contact us if you happen to be considering a Winter Wedding. Also be sure to further explore our Off-Season Wedding Packages!