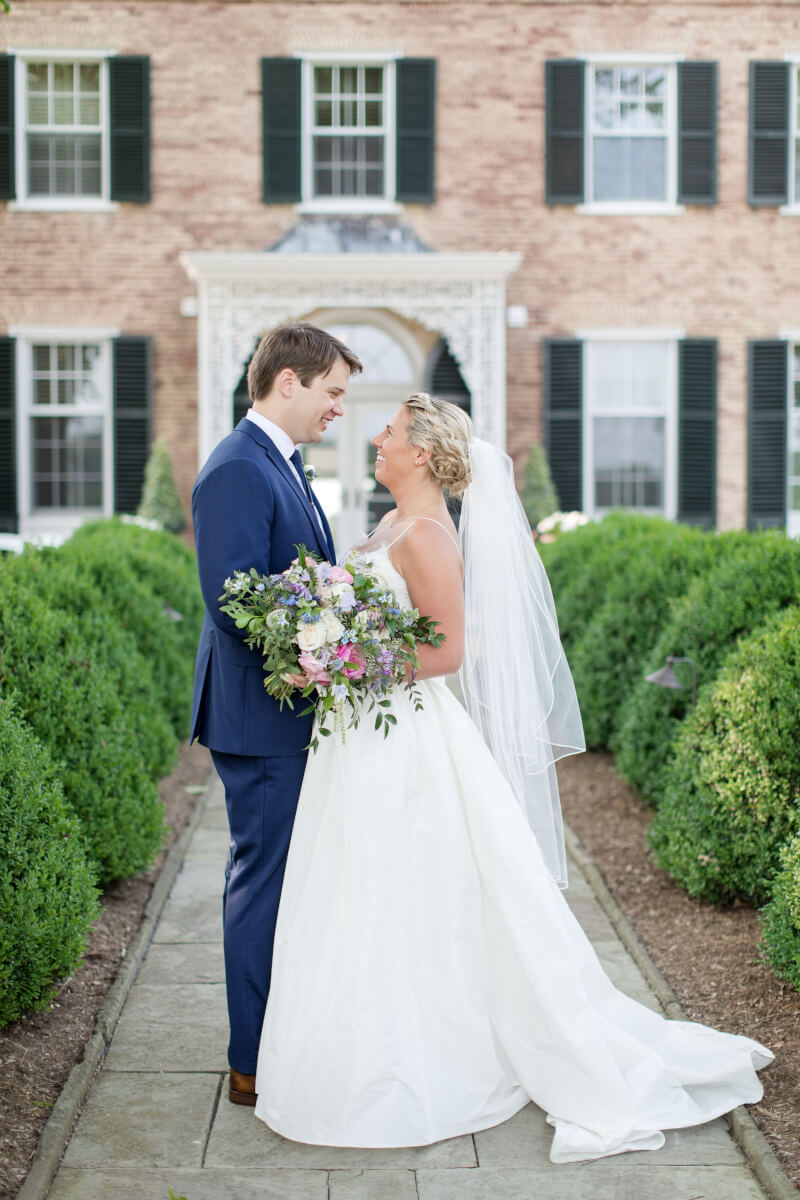 Choosing the perfect place to say 'I Do' can be tricky. Your venue will determine the look and feel of the entire celebration, along with serving as the backdrop for all the wedding photos you'll cherish and display for a lifetime. One of the biggest first decisions you will make is deciding between an indoor or outdoor wedding.
Here are a few advantages and disadvantages of each setting, so you can determine which is right for your special day.
Indoor Weddings
Advantages: An indoor wedding gives you more control over the environment and design of your space. Since you won't have to worry about inclement weather, comfortable conditions are guaranteed. You'll also have a blank slate for decorations, allowing you to personalize every detail to your style and preference. An indoor environment is necessary if you plan a wedding during the winter off-season. Drumore Estate offers off-season winter wedding packages for anyone who has always dreamed of a winter wonderland wedding aesthetic.
Disadvantages: With any indoor venue, space is going to be limited. This puts restrictions on your guest list and can make it more difficult to find a location that will accommodate your numbers. At Drumore Estate, our Carriage House can accommodate 160 guests, and our Orangery venue holds a capacity of 80 guests, making these spaces ideal for intimate gatherings.
Outdoor Weddings
Advantages: The most obvious perk of having an outdoor wedding is the beautiful scenery. Nothing beats a seasonal landscape with natural lighting for your ceremony, reception, and photos. You have the creative freedom and space to plan the wedding of your dreams. If you want to release doves during your vows or ride in on horseback, you can. The possibilities are endless. Outdoor weddings also offer plenty of space for lawn games or a separate place for the kids to play.
Disadvantages: While Mother Nature can be a breathtaking backdrop, it can also throw a wrench in your wedding plans with unpredictable weather. If you choose an outdoor venue, you'll need to have a backup plan in case of rain or excessive wind. Fortunately, those who choose to have an outdoor wedding at Drumore Estate are assured that rain plans are always in place for our clients. Our goal is for you to feel confident and comfortable knowing there is a full team watching the weather with a contingency plan.
With both stunning indoor and outdoor event venues for you to choose from, Drumore Estate offers the best of both worlds for your wedding celebration, no matter which option you choose. Contact our team today to learn more about how we can make your wedding dreams come true and schedule a tour of our wedding venues!