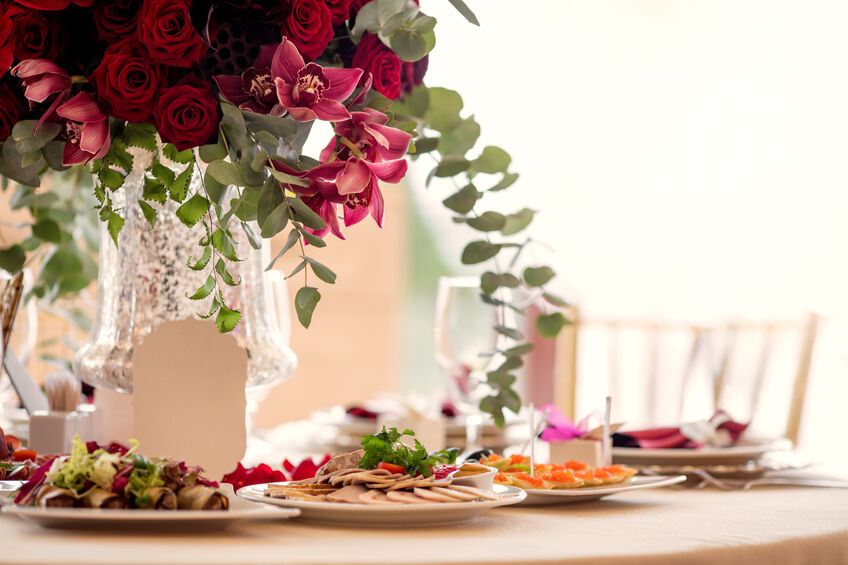 It takes months to plan the perfect wedding, from the invitations and the flowers to the dress and the venue; you put a lot of work in for one special day! After the big celebration, you will probably wonder what to do with all your wedding items and décor. It's easy to forget that these things may have a second life post-wedding. Several items can be repurposed in your home or donated to others.
Here are a few simple ways to reuse or recycle your wedding items and décor after the big day!
Gift Your Flowers to Guests or Staff
A great option for your florals is to give the arrangements to guests or your venue staff. The staff will appreciate the perk of fresh blooms for their kitchen tables. Just be sure to separate the stems from the vessels if you've rented the glassware from your florist. The company will need the rentals back.
Reuse Your Wedding Decorations at Home
From cocktail lounge pillows and blankets to candles and decorative napkins, you can reuse them depending on their style and vibe, making great accents for your home. If you're afraid they won't match your home design, a good rule of thumb is to try to match your wedding items as you buy them to fit your home décor and your wedding motif. You can also allow your wedding party to put dibs on whatever they want!
Repurpose or Donate Your Dress
Wedding dresses are a big investment for something you only wear once. That's why it's a good idea to transform your gown into a dress you can wear again. Consider having it tailored and dyed to a different color so you can wear it as a cocktail or evening dress. Or you could use different segments of the dress as baptism or First Communion dresses for any children in your family. You can also donate it to a charity that helps brides from impoverished backgrounds secure a wedding dress when they otherwise couldn't.
With some extra thought and pre-planning, almost everything from your wedding can have a place in your life or someone else's after your big day.
At Drumore Estate, we deliver a unique, elegant, and stress-free wedding day tailored to you. Allow our event facilitator to take all the stress out of your special day as they help you plan all the details, from catering to decorating. We have the resources you need to plan and host the most beautiful wedding you and your guests will never forget!
Contact us at (717)284-5076 to learn more about weddings at Drumore Estate.