Our earliest spring flowering bulbs have recently finished blooming in our historic gardens and we wanted to share some of the beautiful sights.
Currently we have various daffodils and tulips blooming. We also add pansies for additional spring color as we move into our wedding season in May.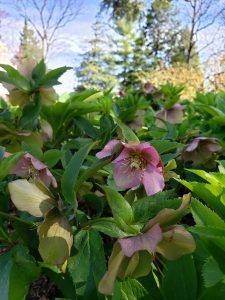 The close up above is of a Lenten Rose, the earliest perennial to bloom in our gardens, which blooms from early March through April.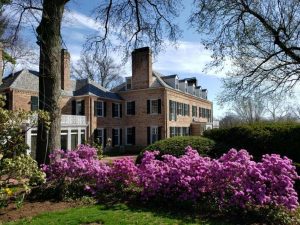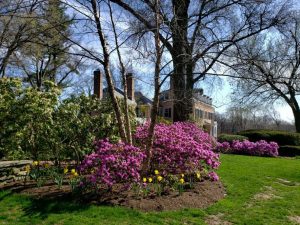 The next two photos show one of the earliest Rhododendrons to bloom. The pinks truly liven up the Estate this time of year.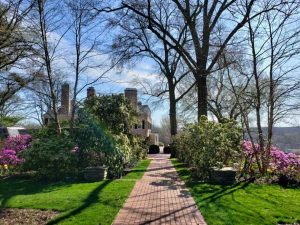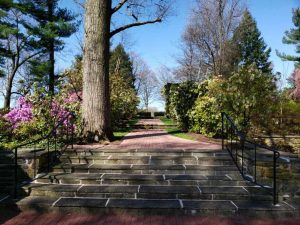 Our planted Japanese Pieris, with many small cream colored fragrant flowers, is one of our first flowering shrubs to bloom and they help shape a backdrop for a breathtaking wedding aisle for brides as they make their entrance through the Formal Gardens on their special day.
Our shrub displays will continue to bloom a variety of azaleas as we move into the month of May. They are the perfect compliment for our outdoor events during this time of year.
Interested in having one of a kind Garden views on your wedding day or for your next big event?
No matter the occasion, we will ensure that your Drumore Experience is lovely, elegant, and perfectly tailored to your vision. The stunning Lancaster, PA scenery, majestic sunsets, and historical architecture and estate gardens we have provide a flawless backdrop to our impeccable and personable service.
Allow us to bring the Drumore Experience to you! 
Request More Info
"*" indicates required fields