You've set the date, you have your venue locked in, now it's time to choose a wedding caterer. You may be locked into a particular caterer that works solely with your venue, or you may be on the hunt for one. Either way, you're probably wondering what is included in wedding catering. Here are 6 talking points to help you and your fiancé find out what your caterer includes. These points should also help you decide what's really important to you in regards to catering.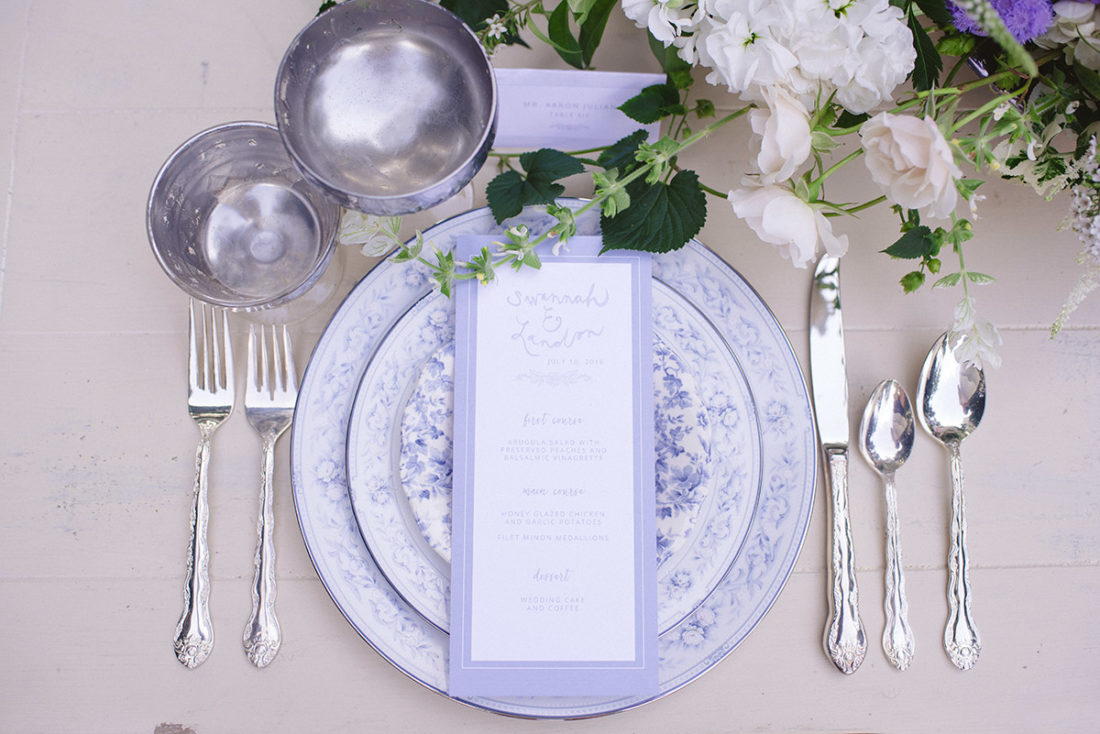 1. Menu Planning
Most wedding caterers will sit down with you to plan out what you would like and how you would like it served. During the planning you need to talk specifically about the following:
Appetizers – passed, buffet or stations
Main course – buffet, plated or stations
Dessert – cake cutting, other dessert choices
Late night snacks – buffet or passed
Vegetarian, vegan, gluten free and other allergy choices
Vendor meals
2. Servers
Standard practice is for caterers to make sure there are enough servers for your guest count. The amount of servers provided will depend on the type of meal you are having, plated or buffet. They generally will also take care of dishwashing as well as trash and recycling services.
3. Linens
As Karyn (Drumore Estate's owner and catering guru) always says, 'Linens are the jewelry of your reception'. Some caterers provide them and some do not. But not all linens are created equal and if you are planning beautiful tablescapes for your wedding reception, you'll want to see samples.
4. Serviceware
Do they include all of the flatware, china and glasses you need? Every caterer will have a stock of these things, but you may need to rent more if you are doing something a little out of the ordinary or if you have a large guest count. Or you may need to rent champagne glasses if you are planning a champagne toast.
5. Bar
This particular aspect will vary a lot. Not only does it depend on the type of alcohol you are serving, it also depends on the venues licensing. Here are some questions you'll want to ask:
Can we bring our own alcohol?
Do you provide bartenders?
Can you make my signature cocktail?
Can we have a full bar?
Do you have a kegerator or beer on tap?
Does the bar close during dinner?
Can we have a champagne toast?
6. Questions to Ask
Since each caterer is slightly different from the next, here are a few more questions you'll want to ask so you know exactly what they include.
Can we create a completely custom menu or do we choose from a set menu?
Do you use fresh, local and seasonal foods?
Are you licensed to cater?
What happens to the food leftovers after the wedding?
Do you offer tastings and if so do you charge for them?
As you can see, there are a lot of variations in wedding catering. The best way to approach catering is to ask a lot of questions and decide what is really important for you. Once you have your answers, you'll have a complete picture of what your wedding catering includes. Then it's time to choose your menu, have a tasting and move on to other parts of wedding planning 🙂
Cheers to Love,
Nat