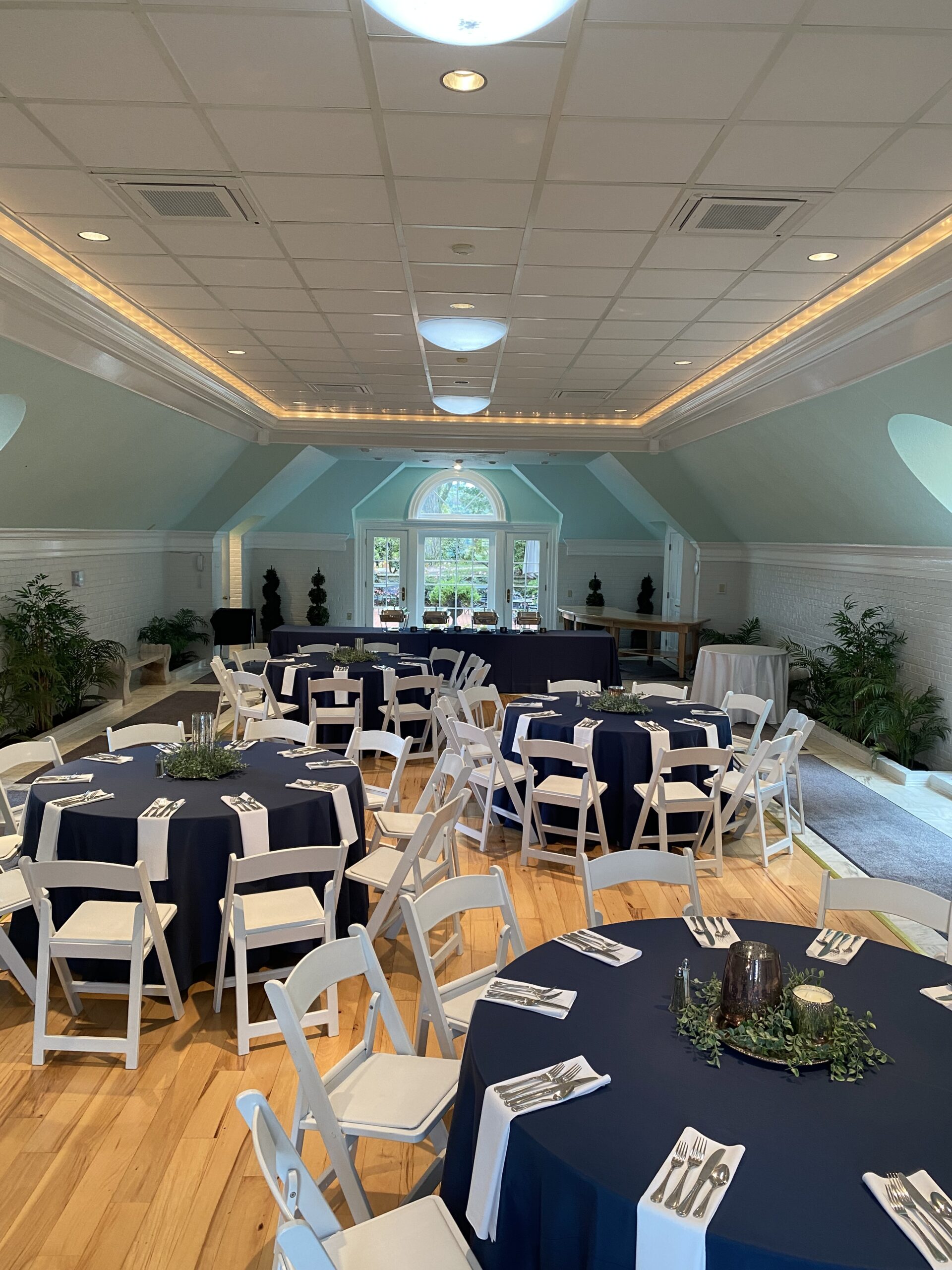 With the holidays in full swing, there is much to do in preparation for all your festive activities. From cooking and baking to cleaning and decorating, this time of year can quickly become very stressful. Why not make it easier on yourself and book a beautiful venue for your holiday party!
Whether you are hosting a work event or your family's annual holiday gathering, renting a spacious event venue that you aren't responsible for cleaning or preparing can take a lot of pressure off you during this busy season.
Here are a few important things to consider when choosing a venue for your holiday party!
Location
The location of your event is one of the most important aspects of a successful party. You must determine if the location is reasonable for family members or employees to get to based on where they live. If the venue is too far away, many people might decide not to attend, especially since weather conditions aren't usually ideal this time of year with snow and ice on the roads.
Cost
When you find out the cost of the venue, compare it to the budget of what you have to spend. If there is a big difference, this may not be the venue for you. Also, check what day of the week you are seeking to host your party to see if that changes the rental prices. If it's on a popular night of the week, that might have a factor in determining how much you pay.
Don't forget to schedule a site tour with the venue to ensure it fits the size of the event you will be hosting there!
What the Venue Includes
It's important to completely understand what you get when you pay for a venue rental. Do you just get a bare room? Will tables and chairs be provided? Are there any food or drink services included? Does the venue clean up at the end, or are you responsible for that? Understand what you are paying for and exactly what you are getting to help accurately determine your final budget.
At Drumore Estate, our holiday party package is perfect for those looking to have an easy, stress-free gathering. Whether you're hosting business partners, clients, family, or friends, relax and let the talented Drumore Estate team take care of all the details for you!
All party packages include an event planner and day of facilitator so you can ensure everything goes according to plan. You can choose from multiple menu options, including plated or buffet meals with bar options, and additional party lighting, sound systems, and tv monitors are available.
If you're ready to take your holiday festivities to the next level, request more information online or call us at (717)284-5076 to start planning your special event!