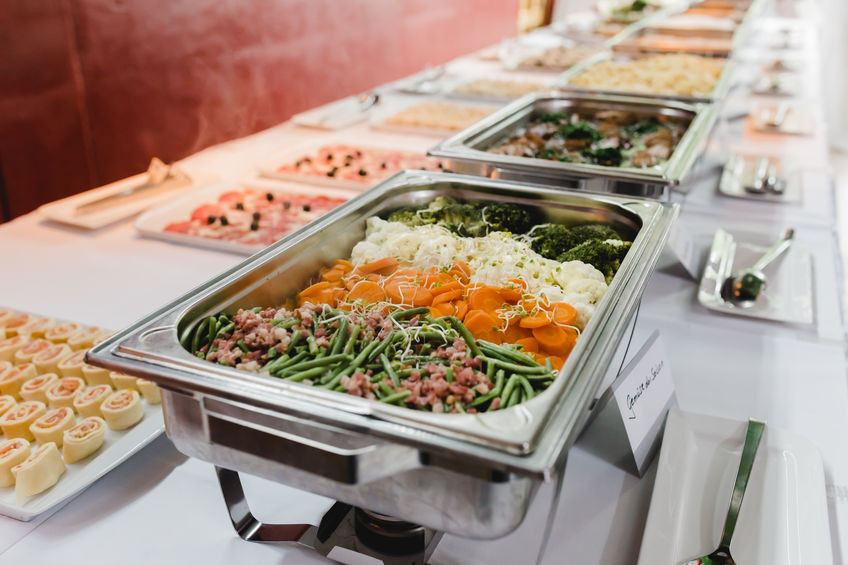 One of the best parts of going to a wedding (besides celebrating the couple's love) is arguably the food. Couples put in a lot of time and effort to ensure there is something on the menu for everyone and everything is of high quality. No matter what dinner style you have, from plated sit-down, buffet, family style, self-serve stations, etc., there are key factors you must plan for when choosing your food options.
Here are a few things to consider when crafting the menu for your wedding!
Adjust Your Budget
When planning your wedding, there are many things you need to ensure you are properly budgeting for, catering being one of them. If you are on a tight budget, you might have to adjust your expectations on the options you will have for food. Many couples want to avoid settling on a meal plan because it is the cheapest option, and they will adjust their budget accordingly to ensure they get what they want, even if that means cutting back the budget for something else. If the menu is important to you, budget properly to get everything you desire!
Be Mindful of Dietary Restrictions
You want everyone to be able to enjoy and look forward to the food at your wedding, so it's important to take into account any food allergies or dietary restrictions your friends and family might have. Reach out to your loved ones before planning the menu and inquire about their dietary restrictions. Alternatively, you could have a section on your wedding save-the-dates for your guests to specify this information before a certain date, so you give people the option to let you know ahead of time.
Sample the Food
Deciding on the type of food you want is one thing, but how it tastes can vary depending on the catering service you get it from. Find out the caterers' policy ahead of time and ensure you can taste-test the food before deciding what will be served on your wedding day. Set up an appointment to review your options and ask questions to ensure they can meet your needs when it comes to the big day.
At Drumore Estate, we offer full-service, custom catering on-site. Our event facilitator works with you to design the perfect menu for your gathering suited to your theme, budget, and palate! We are sensitive to lifestyle, diet, and food allergies and offer special meal options for dietary restrictions upon request.
If you are interested in taste-testing your food options, we offer two group tastings with set menus annually for couples who wish to attend. These tastings are held sometime in January or February, with dates announced a few months beforehand. Private tastings may be scheduled for Monday evenings only!
Browse our catering FAQ online for more details, or fill out our contact form to request more information on our catering services.