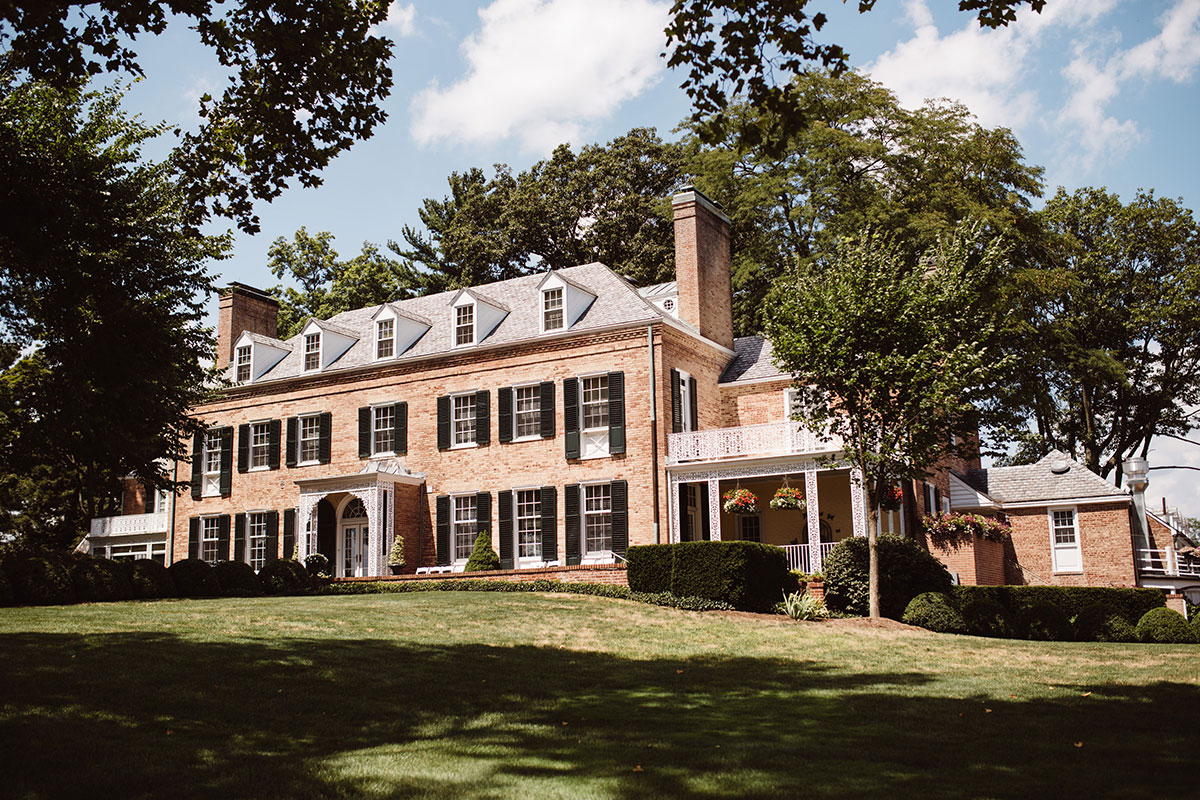 When you choose a wedding venue, there are quite a few boxes you'll want to check. First, the right venue should match you and your partner's style and personalities — you want to get married in a place that feels like you. Second, it should be a place where your guests can have a good time celebrating. Finally, you want your venue to provide a beautiful backdrop for pictures.
With so many venue options, what makes one better than another? What makes a wedding venue truly unique and worth your while? Here are four qualities to look for when choosing your wedding venue!
1) Versatile Location
A superior wedding venue will be able to offer you multiple settings within their property over which you can choose to spread out your day. The most convenient places will have indoor and outdoor locations to accommodate any forecast.
At Drumore Estate, for example, we offer the use of different areas across our grounds for all your pre-wedding and day-of events, and no other events will be held on the property on the day of your wedding. Choose from our Grand Tent, Carriage House, Orangery, Georgian Mansion, and several picturesque outdoor locations.
2) Flexible Wedding Packages
Different couples have different needs and preferences for their special day. A quality wedding venue will be able to cater to your vision with a variety of packages to choose from. Look for packages suitable for different event sizes, lengths, and seasons and offer various services or vendor recommendations.
For example, some people desire more party time. Drumore Estate offers a 12-hour rental with a 6-hour party. Your party is considered from the start of cocktail hour at 4:30 pm to music off at 10:30 pm; guests can have a blast eating, drinking, and dancing the night away!
3) Event Planning Services
Your venue should want your planning process and wedding day to run as smoothly as possible. Look for places with a professional event planner and coordinator on staff and available to you (bonus points if their services are included in your package). These professionals should be working with you from the moment you book until the moment your event is over to plan the perfect custom wedding.
4) Breathtaking Scenery
Unique venues will be the ones that make your guests' jaws drop when they arrive for your event. A one-of-a-kind view will create an aesthetic and set the mood for a wedding you and your loved ones will never forget.
As you're touring different options, see which one speaks to you most upon first impression. Special settings like a serene and elegant garden or a grand historical building will really take your celebration to the next level!
For couples getting married in Lancaster, PA, the Drumore Experience delivers a unique, personalized, and stress-free wedding day. Our full-service luxury wedding venue at Drumore Estate offers an idyllic wedding experience like no other. Use our versatile and scenic grounds for everything you need, from the engagement party and bridal shower to the morning preparations, and day-of festivities. You can even get ready for your event on-site! Our dressing suites are available to begin the day. Couples can enter the property at 11 am or, for an additional fee, come earlier.
Contact us today to request more information about our wedding packages and services!