I was browsing Pinterest and drooling over honeymoon locations. Yes, I've been married for nearly 12 years and yet, being in this industry, I still dream of a second honeymoon (and wedding if I'm being honest, but so far Matt has not gotten on board with marrying me again…). I love to travel and I'm grateful for the adventures Matt & I have had together so I thought I would share some honeymoon suggestions with you. Most tend to be on the adventurous side and come from personal experience. The rest are recommendations from real couples who chose these destinations, as well as friends and family who live all around the world. And to make it even easier, I've organized them by month so you can see what suits best for your honeymoon dates. Here are are my suggestions on best honeymoon locations by month.
January
New Zealand – this diverse country is number one on my recommended places to visit in your lifetime! January is a great time to experience it in warm weather. There are many summer events, festivals and concerts to attend. You'll want to take enough time to explore both the north and south islands. I'd recommend 2 weeks minimum.
Florida – The Keys are still nice and warm, but from the second week on you'll avoid the crowds that flock the most popular areas. It's the perfect time to visit theme parks and take in the wilds of the Everglades.
February
Thailand – the whole country is warm with less humidity at this time of year. There are only a few showers expected in February, plus there is the Chiang Mai Flower Festival the first weekend of February. Enjoy beaches, jungles, elephant parks and, in my opinion, the best food!
Quebec City – for those of you who love the cold, Quebec City is a romantic winter honeymoon destination. Plus you can experience an Ice Hotel!
Flower Market – Thailand
March
The Caribbean – it's high season, so if you don't mind crowds this is the spot for you. The weather is perfect for lounging on the beach or cruising to multiple destinations.
Japan – what could be more romantic than cherry blossom season in a land of brilliant cities, ancient culture, breathtaking mountains and eclectic flavors?
Bahamas
April
Australia – April is your best bet for good weather all over the country. It's still warm up north to experience the Great Barrier Reef and not too cold in the south to enjoy a drive on the Great Ocean road. Plus its the beginning of National Rugby League, a game you have to experience live!
Croatia – a little known but beautiful honeymoon location. Imagine exploring dozens of islands by boat, enjoying great food and relaxing in a classy hotel.
May
Italy – must see spots are Venice, Florence and Tuscany! You could even combine this trip with a weekend in Paris, or extend your vacation for a European tour.
Peru – for the adventurous couple! There's beaches, jungles and of course the hike to Machu Picchu.
June
United Kingdom – Scotland, Ireland & Wales are beautiful in June. Stay in bed & breakfasts, rent a car and road trip making new friends in pubs along the way.
California – from all of the attractions So Cal has to offer, to the multitude of national parks and wine country in the northern part of the State, California is sure to deliver a beautiful honeymoon experience.
Cliffs of Moher – Ireland
July
Kenya – it is the perfect time a year for a safari to witness several species migrating, plus you'll enjoy the 'cooler' weather.
Madagascar & Mauritius – Humpback whale watching off of the coast of Madagascar and stunning beaches in Mauritius? Yes please! Bonus points if you've already heard of Mauritius, but if not you'll be in for a treat exploring an island filled with Indo-Mauritian, Creole and French culture (and food!).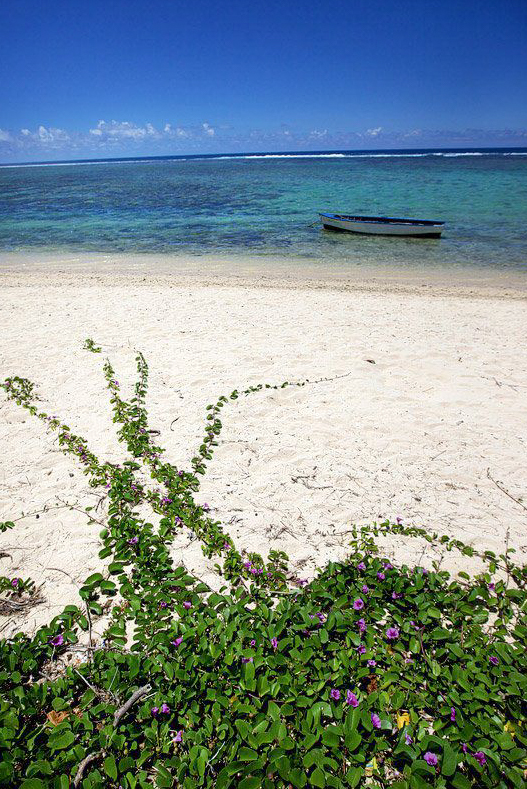 Mauritius
August
New Zealand – yes, I know we've already talk about New Zealand, but it's beautiful in the winter too! This time of year enjoy winter sports, lambing season, penguins and spotting the Southern Lights.
Western Canada – I have a huge bias to this part of Canada, since it is where I grew up. I think August is the perfect time for a visit to Southern British Columbia and the Rocky Mountains. Its warm, prime season for enjoying orchard fruit and taking a houseboat out on the Shuswap.
Jasper National Park
September
Hawaii – after Labor Day the crowds die down, rainfall is lower and hotel rates drop. Seems like a great time to visit tropical paradise, with all your standard American conveniences!
Greece – daily sunshine, the water is still warm from summer and the crowds have left for the season. Wander the narrow streets of Santorini, take in a museum and stop to enjoy the views.
October
Arabian Gulf – warm weather and an array of culture makes for an adventurous honeymoon to this part of the world. If you have time, you could add on a side trip to the Maldives.
India – dry, but not overwhelmingly hot, India is ideal in October. Take in the popular city sites, or take a journey to mountains for an off the beaten track experience.
November
South Africa – the beginning of summer and prime game viewing. Cape Town and Kruger Park are two highlights you should check into.
Morocco – wonderful temperatures to explore, camel rides and market shopping. This is the land of vast deserts and stunning beaches.
South Africa
December
Iceland – it will be freezing, but so worth it. Northern Lights, Christmas festivities and natural hot springs, sign me up!
Costa Rica & Nicaragua – Costa Rica is a well known and popular destination to enjoy beaches and jungles and is beautiful in the dry season. If you're looking for something just a beautiful, but a little less traveled and more cost effective, Nicaragua has what you are looking for. Plus, there's the local rum, Flor de Cana.
There you have it, my suggestions for best honeymoon locations by month. It's time for you to go start your adventure together, happy planning!
Cheers to Love,
Nat