Now, more than ever, couples are choosing to wed in smaller, intimate celebrations known as elopements & micro weddings.
A recent survey conducted by Helzberg Diamonds found that nine out of every 10
millennial couples have considered eloping. The same survey even found that three out
of every five couples who've recently married claimed that if they were to plan another
wedding, they would elope.
Marriage in the traditional sense is changing. It is not necessarily all about what's the
price anymore, but rather, what fits your vision?
A smaller wedding & fewer expectations allows a planning couple to be more flexible & creative, and that is why we believe that this trend is here to stay.
Elopement? Microwedding? What's The Difference?
A micro wedding, like its name suggests, is a small wedding that typically includes
anywhere from five to 50 guests. This guest count often includes immediate family & super-close friends.
Though tiny in guest count, a micro wedding isn't necessarily an elopement. An elopement is usually spur-of-the-moment and attended only by the couple & a select few.
Think of a micro wedding as a beautiful mix between an elopement & a big, traditional
wedding. It just might be the perfect compromise to suit your style.
Tell Your Story Your Way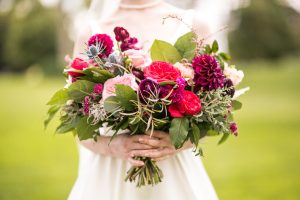 While micro weddings & elopements could be viewed as a way to cut corners with cost,
many couples are using this type of wedding layout to tell their story in a way that best
suits them.
An elopement or micro wedding allows you to better coordinate the logistics of what goes into a wedding day. It also allows you to splurge on what matters most to you. You may opt to get married now & party later at your favorite upscale restaurant in Downtown Lancaster where you went on your first date with your significant other rather than having the traditional reception & that's okay. It's your day.
If you crave the simplicity & intimacy of a small wedding, we can customize the traditional Drumore Estate Experience to your liking with one of our Elopement & Micro Wedding Packages. Your event will include all the aspects that are meaningful & important to you with our mansion & manicured gardens featuring fountains, patios & hilltop views as a beautiful backdrop.
Looking to elope? Contact us today if an elopement or micro wedding is how you want to further tell your love story.
Request More Info
"*" indicates required fields