COVID brides, we are here for you through the ups & downs of planning your wedding! As you are actively planning a wedding or are in the process of rescheduling one, the following are some great tips to keep in mind.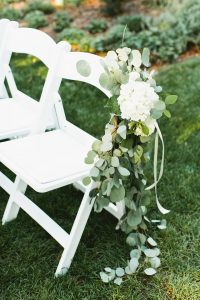 Deciding on a Date
The comfort level of your guests will likely be your #1 priority and concern. You want to be prepared and updated on the state and local guidelines of where you are having your wedding. Be sure to ask any venue what their current operating procedures are. We have been actively communicating with our brides about ours, as well as listing updates on site for the general public
If you are still looking to have a wedding this year, you may have to get creative:
· Consider the possibility of having your wedding on a weekday. Some advantages include possible discounts with vendors, better rates for your out-of-towners at hotels and the ease of scheduling a rehearsal dinner.
· Get married now, and party later! "Mini-monies" are becoming popular among couples during the pandemic. Brides & grooms can still enjoy the intimacy of the "I do's" and plan a less stressful reception for a later date. Your guests will look forward to celebrating with you, and you get 2 anniversaries!
Hire a Videographer
For those that can't make your wedding due to travel restrictions, a videographer can capture every precious moment from the private First Look to Uncle Larry dropping it like it's hot on the dance floor. These videos make great gifts and you could have a "Video Reveal" party later on with those who couldn't make it and relive those special moments all over again!
Expect Extra Fees
New mandate require venues to slightly change their policies, like adding sanitizer stations and additional servers to serve your buffet due to restrictions on self-serve guidelines. These costs will likely be minor, but well worth it!
Every wedding has unique and difficult scenarios, and your venue should work with you to customize your event around obstacles that have occurred due to the uncertainty of a pandemic. At Drumore Estates, our Event Facilitator will work closely with you in the rescheduling process to make it an easy and seamless transition!
Contact us if you are in need of rescheduling your wedding or are still planning one!
Request More Info
"*" indicates required fields