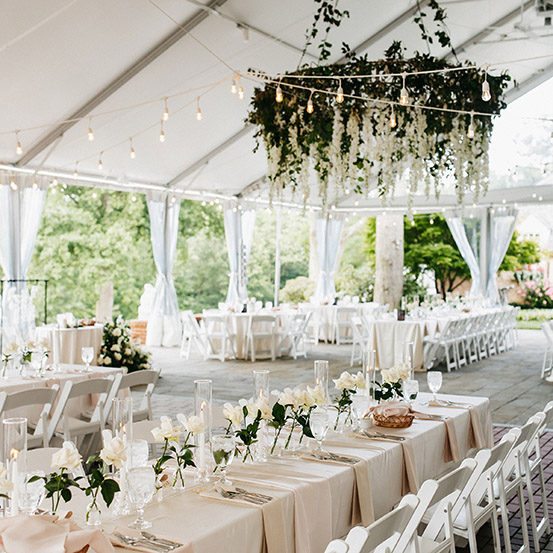 When planning a special event, whether it be your grandparent's 50th wedding anniversary, your daughter's sweet 16, or your holiday office party, there comes a certain amount of stress and expectation. You want to create a memorable event for all the attendees without overwhelming yourself or creating a cookie-cutter experience.
Here are a few simple ways to make your special event stand out from the rest!
Define the Unique Elements
First off, you need to have a clear outline and understanding of what you want this event to be. Ensure you define your theme and determine what messaging or attributes you want to advertise for this event. Are you throwing an 80's themed birthday party? A networking mixer for young adult professionals? A quinceañera for a girl obsessed with everything pink?
Define the unique elements of your event, so you know how to move forward with the planning process. When you clearly understand the event's theme and purpose, creating an environment where this special occasion can come to life is easier.
Pick the Right Venue
One of the most important decisions you must make is where you decide to host the event. You must choose a venue that can tailor their space to your event's needs. At Drumore Estate, we have venue options in various sizes and styles depending on your gathering type. We have experience hosting many special events for all different occasions like bridal showers, birthday and anniversary celebrations, business meetings, private parties, etc.
No matter your style, taste, or budget, we offer customized menu options, indoor & outdoor locations, and an event facilitator to make planning a breeze!
Utilize Social Media
If you really want the memory of your event to last forever, don't be afraid to utilize social media to your advantage! Post about your upcoming event on popular social networking outlets to get the word out.
It's also beneficial to have a photo booth or an aesthetically pleasing backdrop somewhere at your event for people to get that "Instagram worthy" photo taken. Guests can then post their photos from your event on social media, leaving a digital footprint of that special day they will never forget!
If you are looking for an incredibly high-class venue to be the backdrop of your next event, look no further than Drumore Estate. We host luxury private parties of all types, including reunions and graduation parties, along with special events like baby showers, Bat Mitzvahs and Bar Mitzvahs, corporate galas, and more!
Fill out our contact form online to request more information on our business meetings & special event services, or call (717)284-5076 to speak with a knowledgeable member of our team.