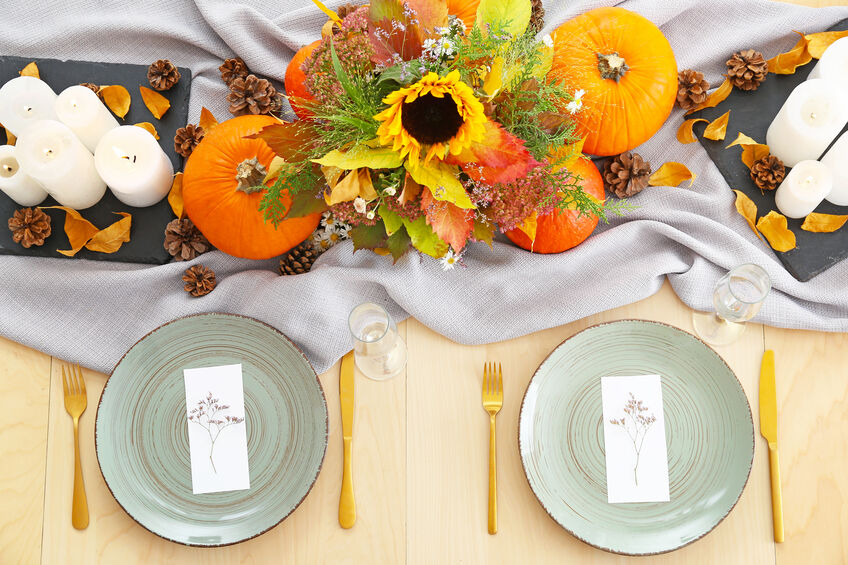 Summer is undoubtedly the most popular time of year to say, "I do," but fall wedding celebrations shouldn't be overlooked since they bring a special kind of magic to the table! From the changing foliage to the crisp, comfortable air, there are so many reasons autumn is an incredible time to plan your special day.
Here are a few benefits of having a fall wedding!
The Weather
If you're planning an outdoor wedding, fall brings the perfect moderate temperatures. No stifling heat from the summer months where you risk melted makeup, sweat-stained clothing, and uncomfortable guests.
Beautiful Scenery
There is no better backdrop to a wedding celebration than the bright fiery colors of autumn. Leaves transitioning from reds to golden yellows make for stunning wedding photos, especially if most of your wedding is outdoors. At Drumore Estate, our Grand Tent seats up to 400 people and is available from May-October, perfect for an outdoor celebration under the autumn sky.
Seasonal Décor
There are so many options when decorating for your fall wedding, from pumpkins and cornucopias to a wide selection of florals like sunflowers, dahlias, marigolds, and lilies! An autumn wedding allows you to tap into the warm hues of changing foliage for your fashion and décor. There are plenty of options for a seasonal theme, especially with the spooky holiday of Halloween close by.
Experiment With Layers
Fall is the perfect time for you and your wedding party to incorporate layers into your looks. You can pick any style of wedding dress your heart desires since it will be cool enough to add stylish toppers to your outfit. From cozy wraps to faux fur shrugs, there is a cover-up to match any bridal or bridesmaid dress!
If you have decided that a fall wedding is the right decision for you and your guests, Drumore Estate is the perfect venue. Our beautiful grounds will be covered in fall foliage, making for a picturesque wedding celebration. We have several indoor and outdoor options to make your wedding day unforgettable, rain or shine!
Our newly constructed Carriage House offers a fireplace for those chilly autumn nights, and our Orangery is the perfect indoor/outdoor space to enjoy the view of 70 acres of gorgeous gardens, lawns, serene woods, and stunning fall sunsets.
Contact us at (717)284-5076 to request more information on planning the perfect fall wedding or schedule a personalized tour of our venue online!