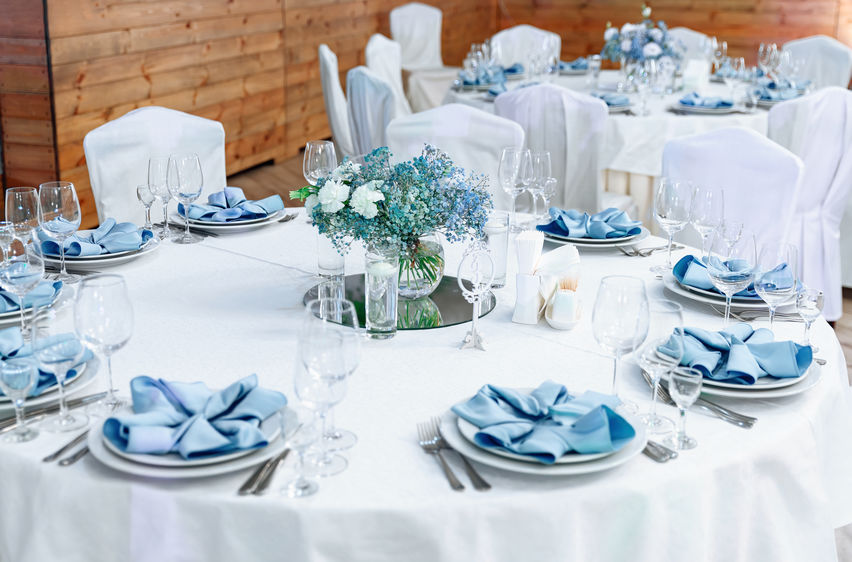 When planning your wedding, the color scheme is pivotal in setting the mood and tone for your special day. From your invitations to your centerpieces, your chosen hues will be present in almost every detail of your celebration, so you must choose wisely!
Here are a few tips for picking the perfect color scheme for your special day.
Consider Your Venue
One of the first steps in choosing your wedding color scheme is considering your venue. The location of your celebration can offer a wealth of inspiration. Whether it's a historic mansion, a picturesque outdoor setting, or a modern urban space, your venue provides a beautiful canvas upon which to base your color palette. Imagine the backdrop and envision the colors that would complement these spaces beautifully.
Get Inspired by the Season
When deciding on a wedding color scheme, it's important to consider the time of year. Each season has its own set of colors that work well together. For instance, pastels and lighter shades are popular for spring weddings, while warm and rich hues are often used in fall weddings. Your venue should be flexible enough to accommodate different seasonal color schemes, so your wedding colors can really shine.
Incorporate Your Personal Style
Finally, it's important that your wedding reflects your individual styles and personalities as a couple. Choose a color scheme that truly resonates with your taste, whether bold and vibrant or soft and romantic. Don't feel limited by any strict guidelines – this is your special day, and your chosen colors should bring you joy and make you feel at home.
Choosing the color scheme for your wedding day doesn't have to be a daunting task. With a bit of reflection on your venue, the season, and your style, you can find a palette that truly encapsulates the feeling of your special day!
Drumore Estate, with its lush greenery, provides a beautiful canvas upon which to base your color palette. We have several ceremony spots to choose from. Each offers a different aesthetic from the garden with graceful fountains and a picturesque pool, our breathtaking Orangery, or beneath our beautiful grand tent on the south lawn; no location will disappoint!
When you book your ceremony and reception at Drumore Estate, you'll have a professional wedding planner and event facilitator at your disposal. They'll work with you to plan your dream wedding and help you determine the best color scheme if you are not confident in your decision.
Contact us at (717)284-5076 to schedule a personalized tour and learn more about weddings at Drumore Estate.