Things to consider when hunting for the perfect venue.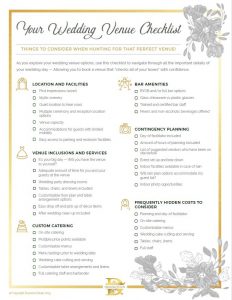 As you explore your wedding venue options, use this checklist to navigate through all the important details of your wedding day — Allowing you to book a venue that "checks all of your boxes" with confidence.
Download your own copy of the Drumore Estate Venue Checklist to help you find the perfect wedding venue for your special day.